L'entrée en guerre de l'Amérique en 1941 a un effet immédiat sur les productions Disney. Dès le bombardement de Pearl Harbor, l'armée réquisitionne en effet les studios. C'est ainsi l'après-midi que Walt Disney reçoit un coup de téléphone de son service de sécurité pour lui annoncer que les militaires ont envahi le soundstage afin d'y effectuer des réparations de véhicules de combats et de mitraillettes d'avion. Cette décision est prise car les autorités pensent qu'il y a un risque que les locaux de Lockheed Aircraft soit menacées d'un nouveau bombardement ennemi. Le studio est alors placé sous bonne garde ; le personnel de Disney, y compris Walt et Roy, ayant droit à un relevé d'empreintes et un badge d'accés tandis que pas moins de 3 millions de munitions sont déposés sur le parking. En 24 heures, les studios Disney rentrent en mode actif dans l'effort de guerre. Walt Disney est alors commissionné par le Navy Bureau of Aeronautics pour produire un court-métrage d'entrainement de 20 minutes.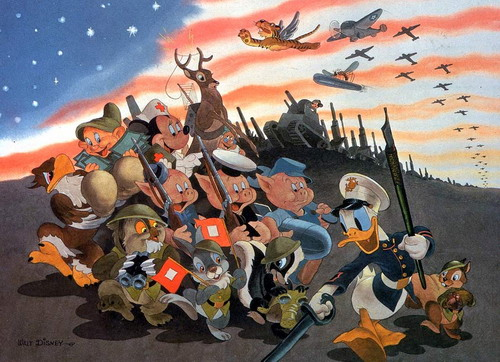 La Navy reconnait, là, le potentiel de l'animation depuis la réalisation de courts-métrages Disney autour de la Guerre à l'exemple de The Thrifty Pig. En décembre 1941, elle commande donc une série de films sur les avions et l'identification des navires de guerre. Chaque opus ne doit pas couter plus de 4500 dollars et faire au moins 300 mètres de pellicules ; le premier d'entre eux devant être prêt en 90 jours et les vingt suivant en 6 mois. Ce planning à l'évidence ultra court ajoute bien des difficultés à des studios déjà considérablement gênés par la présence de l'armée et la mobilisation d'employés-clés...
Ce sont par conséquent différents types de productions qui sont réalisés pour la Navy ou l'Army : Aircraft Carrier Landing Signals, B-25 Medium Bomber ou The Halifax Incident. Chose notable : il n'y a jamais, ni temps, ni argent pour la qualité technique. Autant que possible, il faut aller à l'essentiel en utilisant des schémas ou dessins plutôt qu'une animation intégrale. Malgré ces raccourcis de production, Disney a du mal à suivre les demandes de Washington. Son département Caméra travaille ainsi 20 heures par jour pour tenir les délais ; les 4 dernières heures étant prévues pour la maintenance et la réparation du matériel ; le tout occupant 6 jours par semaine. Pour autant, Walt Disney pense que cette expérience de marche forcée peut avoir des retombées bénéfiques dans l'optique d'une création de techniques de production plus efficientes et de l'entrée de son studio dans le genre du film éducatif, parfait en ces temps où la diversification est indispensable pour survivre économiquement.
Au total, ce sont plus de 120 000 mètres de pellicules qui sont produites pendant 4 ans pour environ 68 heures de programmes répartis sur plus d'une centaine de courts-métrages voire même longs-métrages sachant que la participation de Disney peut aller d'une seule à une vingtaine de minutes sur le produit final ; le reste étant directement filmé en prises de vues réelles par les militaires eux-mêmes...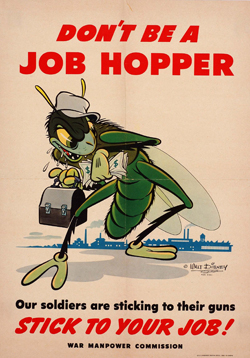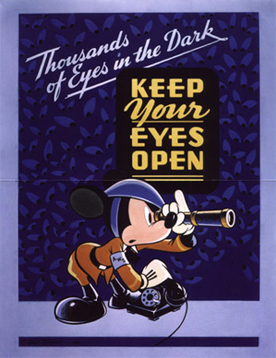 L'un des plus emblématiques des nombreux projets de propagande réalisés par Walt Disney est assurément sa participation, avec le réalisateur Frank Capra, sur la série Pourquoi Nous Combattons.
Francesco Rosario Capra, dit Frank Russell Capra, est un réalisateur, scénariste et producteur américain d'origine italienne, né le 18 mai 1897 à Bisacquino en Sicile et mort le 3 septembre 1991 à La Quinta en Californie. Fils d'immigrés italiens, il débute dans le cinéma par hasard, et apprend son métier auprès de Mack Sennett comme scénariste et gagman, avant d'entamer une carrière de réalisateur. Il participe, grâce à son association avec le producteur Harry Cohn, à l'essor de Columbia Pictures et devient l'un des metteurs en scène les plus importants du cinéma américain des années 1930, remportant trois fois l'Oscar du Meilleur Réalisateur. Frank Capral signe alors plusieurs grands succès, devenus depuis des classiques du 7e Art : New York-Miami, Horizons Perdus, Monsieur Smith au Sénat, Arsenic et Vieilles Dentelles ou La Vie est Belle, ainsi que plusieurs films de propagande réalisés pendant la Seconde Guerre mondiale, dont la série Pourquoi Nous Combattons. Sa carrière déclinant, il prend sa retraite au début des années 1960 et publie son autobiographie, The Name Above the Title : An Autobiography, en 1971.
Pour sa série Pourquoi Nous Combattons, Frank Capra se charge de la supervision. Si les documentaires sont en effet, en majeur partie, une compilation de "newsreels", il s'adjoint l'aide des meilleurs réalisateurs, scénaristes et narrateurs d'Hollywood. Ainsi, quand il décide d'utiliser l'animation et des cartes pour illustrer son projet, il pense tout naturellement à Walt Disney. La série débute alors par Prélude à la Guerre et comprend environ 25% d'animation. Il s'agit, la plupart du temps, d' une animation simple au sein d'un film noir-et-blanc. Frank Capra est, il est vrai, un producteur exigeant, plus pressé, pour cette série par le temps que par le résultat artistique. Les animateurs n'ont donc pas forcément montré l'étendu de leur talent sur Pourquoi Nous Combattons même si certaines scènes resteront dans les annales comme ces insectes nazis qui attaquent les fondations d'un château représentant la France...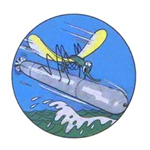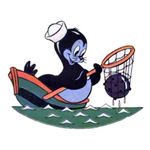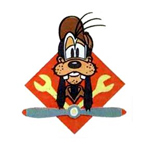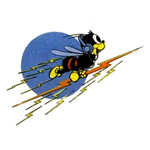 Un des autres aspects de l'effort de guerre disneyen durant la Seconde Guerre Mondiale est la réalisation d'insignes de guerre. Un jour de 1942, le Lieutenant E. S. Caldwell écrit, en effet, à Walt Disney à Hollywood afin de lui demander une emblème pour ses nouveaux bateaux « moustiques » à torpilles. Quelques jours plus tard, par retour de courrier, vient la fameuse insigne. Il s'agit d'un moustique qui tient une torpille dans ses nombreuses pattes et qui la dirige hors de l'eau. L'insigne devient si populaire que chaque flotte de ce fameux bateau l'arborera fièrement. Le bouche-à-oreille fait le reste et diffuse l'info comme une trainée de poudre à la fois dans l'Army ou la Navy. Les bureaux de Disney plient alors sous les demandes d'insignes pour les avions, les tanks et autres matériels militaires. Pour y répondre, Walt Disney met en place une équipe de cinq personnes dédiées à leur seule production sous la responsabilité d'Hank Porter ; l'un des artistes impliqués, par ailleurs, dans ce staff étant Roy Williams qui devient, dix ans plus tard, l'un des deux présentateurs adultes du fameux Mickey Mouse Club. Pas moins de 1200 insignes seront dessinés par les studios Disney pour l'armée dont 200 avec Donald !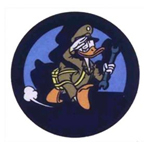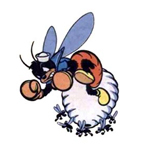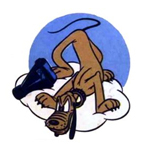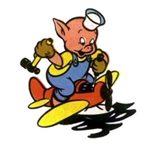 Walt Disney s'investit donc beaucoup dans l'effort de guerre de son pays. En plus des insignes et des courts-métrages d'entrainement, il produit également des cartoons de propagande comme Der Fuehrer's Face, The Thrifty Pig ou The New Spirit, des courts-métrages éducatifs comme Water, Friend or Enemy, Les Insectes Porteurs de Maladie ou The Unseen Enemy (What Is Disease ?), des longs-métrages d'animation dont certains aboutirent (Victory Through Air Power) et d'autres non (Les Gremlins)...