Créé par le physicien américain Theodore Case, le procédé Movietone est le premier dispositif d'enregistrement photographique du son sur pellicule, le long des photogrammes. En juillet 1926, William Fox rachète l'invention au Case Research Lab et débauche l'assistant de Theodore, Earl I. Sponable, afin d'en assurer la meilleure utilisation possible. En août est créée la société Fox-Case Corporation afin d'assurer la production de films sonores. Ainsi, le Movietone Studio s'implante à proximité de Fox Film, au sein d'un entrepôt new-yorkais qui sera surnommé Fox Annex. En avril 1927 à New York, est présentée sa première production sonore, West Point Academy, six mois avant que Warner Bros. ne sorte Le Chanteur de Jazz. Le 20 mai 1927, à l'occasion du décollage de Charles Lindbergh pour sa traversée historique de l'océan Atlantique en solo, le studio filme l'évènement avec du son et projette le tout le soir-même. Le succès est tel que les actualités Fox News, lancées en 1919, deviendront Fox Movietone News et, en avril 1930, ne produiront plus aucun film muet. Le journaliste Lowell Thomas en sera l'un des narrateurs les plus fréquents. Par ailleurs, en 1929, Fox rachète l'Embassy Theatre de Broadway et le consacre uniquement à la diffusion d'actualités jusqu'en 1934.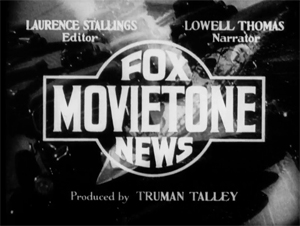 Le premier long-métrage à utiliser le nouveau système sonore est le chef-d'œuvre de 1927 de F. W. Murnau, L'Aurore, qui ne s'en sert que pour de la musique instrumentale, des effets sonores et quelques rares mots non synchronisés à l'image. Parallèlement aux actualités Fox Movietone News, de nombreux Movietone Shorts sont produits et firent concurrence aux Vitaphone Varieties de Warner Bros. Parmi eux, les premières comédies avec Robert Benchley ou encore Clark & McCullough sont toujours aussi divertissantes aujourd'hui. Le 25 juin 1928, George Bernard Shaw parle déjà dans un court-métrage mais il faudra attendre la sortie de Grande Vedette, le 28 octobre 1928, pour que des scènes parlantes soient interprétées par les acteurs d'un long-métrage.
Moins de deux ans après avoir racheté Movietone à Theodore Case, William Fox récupère les parts que ce dernier possédait dans la compagnie Fox-Case et tous les films sonores du studio utiliseront ce système jusqu'à 1931. Cependant, l'équipement sonore étant léger et simple à transporter, il sera utilisé pour les actualités Fox Movietone News (renommées Movietone News suite à la fusion de Fox Film Corporation avec 20th Century Pictures) jusqu'en 1939. Elles se poursuivront sous ce nom jusqu'en 1963 bien qu'elles ne se rapportent alors plus au système sonore utilisé lors des tournages. Certains documentaires étaient en outre présentés indépendamment de l'émission d'actualités en tant que Movietone Specials. Le 16 février 1948, NBC lance ainsi la première émission d'actualités de l'histoire de la télévision, NBC Television Newsreel (puis The Camel Newsreel Theater), et diffuse les mêmes images que les Fox Movietone News des cinémas. Des actualités seront également produites en Movietone au Royaume-Uni (British Movietone News, 1929-1979), en Australie (Fox Movietone News, 1929-1975), en France (Fox Europa Movietone) et en Allemagne (Fox Tönende Wochenschau, 1930-1940 puis 1950-1978).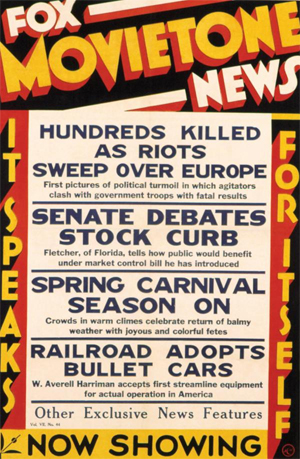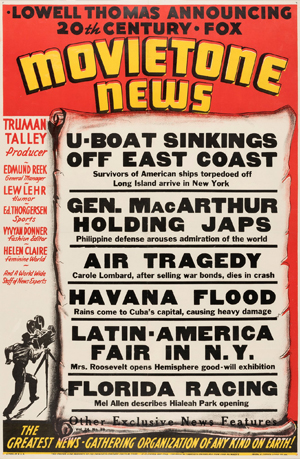 Lancés en 1931, les carnets de voyage Magic Carpet of Movietone se démarquaient de ceux de la concurrence en limitant la narration au strict minimum afin de laisser profiter le spectateur des sons capturés sur place comme s'ils y étaient. Dans la mesure où il s'agissait du seul programme de courts-métrages du studio, d'importants budgets purent y être consacrés et pendant les deux premières années, pas moins de douze équipes (cadreurs et preneurs de son) parcouraient le monde simultanément. Sans surprise, ils étaient considérés comme les meilleurs de toute l'industrie. En 1933, le nouveau contrat de distribution des productions du très prolifique Educational Pictures ne justifie plus qu'autant de moyens soient consacrés aux Magic Carpet of Movietone, d'autant qu'Educational Pictures produisait également des carnets de voyage. Alors que le nombre de sorties fut fortement réduit, les actualités Fox Movietone News donnèrent également naissance à deux collections de courts-métrages : Adventures of the Newsreel Cameraman en assemblait plusieurs extraits de façon dynamique et amusante tandis que Movietone Tintypes incluait souvent des extraits d'anciens films muets du studio.
Entre 1934 et 1938, la collection principale de carnets de voyage était présentée sous le titre Along the Royal Road to Romance on the Magic Carpet qui laissait rêveur. Contrastant avec les débuts, des narrateurs (Ed Thorgersen et Lowell Thomas) sont finalement intégrés aux nouveaux épisodes qui perdent de leur spécificité face à la concurrence et prirent même du retard par rapport à MGM quant à l'utilisation du Technicolor. Par ailleurs, des épisodes de 1942 à 1944 à propos de The Thaw Asiatic Expedition (1939-1940) sont présentés en Cinecolor, un procédé moins onéreux utilisé par Warner Bros. et Paramount Pictures. Quant au Père Bernard Hubbard, un prêtre jésuite géologue et énergique qui mènera plus d'une trentaine d'expéditions dans les lieux les plus reculés d'Alaska, il se fera régulièrement accompagner de caméras Fox Movietone et aura l'honneur d'avoir sa propre série documentaire à son nom : Father Hubbard's Adventures.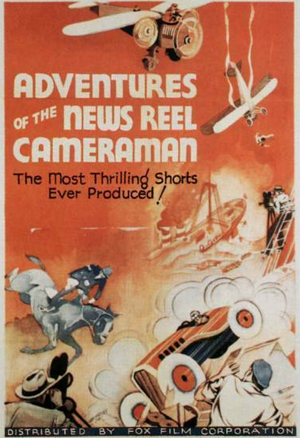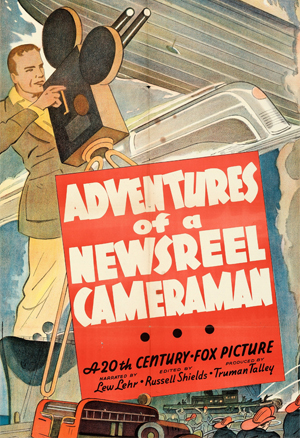 C'est à cette époque qu'est lancée la collection Movietone Adventures, entièrement en Technicolor (malgré quelques productions en noir et blanc durant la guerre), qui finira par remplacer définitivement Magic Carpet of Movietone. Movietone Melodies, une collection très succincte de concerts filmés, sera proposée en 1949 avant que 20th Century Fox ne cesse d'utiliser le nom Movietone Adventures en 1950 pour finalement le faire renaître en 1959 sur des courts-métrages tournés en CinemaScope, le format d'image large créé entretemps ; leur titre étant Movietone Adventures in CinemaScope. Certains courts-métrages de la collection CinemaScope Sports Reviews furent également parfois repris sous l'ombrelle Movietone Sports in CinemaScope.
À noter également, la collection documentaire The World Today et son dérivé The Feminine World Today qui couvrent divers sujets durant les années 1940. À partir de 1959, quelques documentaires sont également produits sous le nom Movietone Timely Topics tandis qu'en 1962, Movietone Amazing But True s'intéresse à quelques sujets voulus spectaculaires.
Au-delà des salles de cinéma, certaines productions furent réservées à des fins éducatives. William Fox avait, en effet, créé une division consacrée aux programmes éducatifs en 1922 et, en 1926, les premiers Fox Hour pour les écoles étaient produits, avec l'ambition que chaque classe et chaque église du pays soient équipées d'un projecteur. Ainsi, en juillet 1931, sont proposés de nouveaux films, sonores cette fois, de la nouvelle collection Movietone School Series, produits à New York en collaboration avec des éducateurs de tout le pays.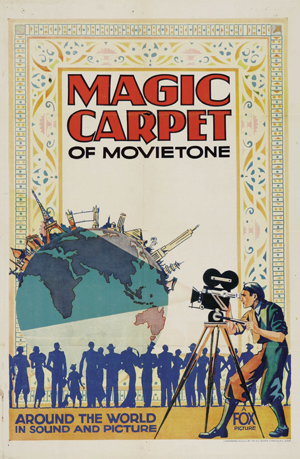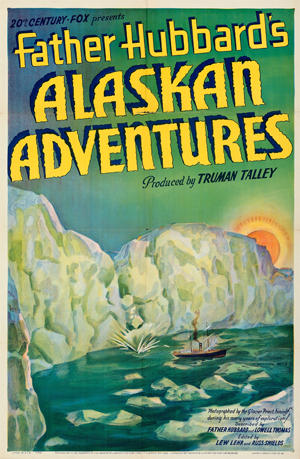 Aujourd'hui, les courts-métrages Movietone produits par Fox Film Corporation puis 20th Century Fox (aujourd'hui 20th Century Studios) apartiennent à The Walt Disney Company tandis que ceux produits entre 1930 à 1950 sont conservés à l'Academy Film Archive de l'Academy of Motion Picture Arts and Sciences (celle-là même qui remet les Oscars du cinéma) au sein de la 20th Century Fox Movietone Shorts and Documentaries Series Collection. Quant aux actualités Movietone News, certaines sont aujourd'hui détenues par l'Université de Caroline du Sud tandis que les autres appartiennent à Fox Corporation et sont exploitées par sa filiale, Fox News Channel, créée en 1996. À ses débuts, la chaîne en diffusait certaines le weekend. Les British Movietone News sont, elles, détenues par l'Associated Press.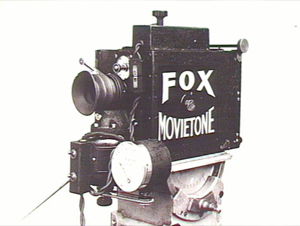 Voici la liste des courts-métrages Movietone produits par Fox Film Corporation puis 20th Century Fox entre 1927 et 1964, indépendamment des actualités Fox Movietone News. Les Movietone Sports in CinemaScope sont listés sur cette page sous le nom plus usuel Sports Reviews.
Ces listes se veulent les plus complètes possible mais il ne peut être garanti qu'elles soient parfaitement exhaustives.
Movietone
Movietone School Series
Movietone Shorts
001

West Point Academy

Documentaire

1927

Cinéma
002

Charles Lindbergh's Flight

Documentaire

1927

Cinéma
003

They're Coming to Get Me

Documentaire

1927

Cinéma
004

Charles Lindbergh's Ticket Parade

Documentaire

1927

Cinéma
005

Martinez, California Scenes

Documentaire

1927

Cinéma
006

Arthur Canon Doyle Speaks

Documentaire

1927

Cinéma
007

Movietone Newsreel featuring Yale-Harvard Football Game

Documentaire

1927

Cinéma
008

Movietone Sound Newsreel Issue #1

Documentaire

1927

Cinéma
009

Ben Bernie and His Orchestra Playing "A Lane In Spain"

Documentaire

1928

Cinéma
010

Gertrude Lawrence Singing "I Don't Know"

Documentaire

1928

Cinéma
011

J. Harold Murray Singing "The Ranger Song"

Documentaire

1928

Cinéma
012

Kentucky Jubilee Choir Singing "Swing Low, Sweet Chariot"

Documentaire

1928

Cinéma
013

Nina Tarasova Singing "There Were Once Happy Days"

Documentaire

1928

Cinéma
014

Raquel Miller in "La Mujer Del Torero" and "No ! De La Mare"

Documentaire

1928

Cinéma
015

Raquel Miller Singing "Corpus Christi" and "Flor Del Mal"

Documentaire

1928

Cinéma
016

Rio Rita Girls, Constance Maring and Muriel Pollack Playing "The Doll Dance, Piano Duet"

Documentaire

1928

Cinéma
017

Winnie Lightner Singing Two Songs : Nagasaki Butterfly & Everybody Loves My Gal

Documentaire

1928

Cinéma
018

Christmas Dream

Documentaire

1928

Cinéma
019

Dream of Love

Documentaire

1928

Cinéma
020

Max Fisher and His California Orchestra

Documentaire

1928

Cinéma
021

Schubert's Serenade

Documentaire

1928

Cinéma
024

Nina Tarasova in the Hut

Documentaire

1928

Cinéma
025

Beatrice Lillie, Musical Comedy Star of "She's My Baby"

Documentaire

1928

Cinéma
026

The Treasurer's Report

Documentaire

1928

Cinéma
027

The Family Picnic

Documentaire

1928

Cinéma
028

In a Music Shoppe

Documentaire

1928

Cinéma
029

The Interview / 2 reels

Documentaire

1928

Cinéma
030

Joe Cook at the Ball Game

Documentaire

1928

Cinéma
031

Richard Bonelli, Prologue to "Il Pagliacci"

Documentaire

1928

Cinéma
033

George Bernard Shaw

Documentaire

1928

Cinéma
034

The Star Witness

Documentaire

1928

Cinéma
035

The Honor System

Documentaire

1928

Cinéma
036

Kentucky Jubilee Choir No. 2

Documentaire

1928

Cinéma
037

The Sex Life of the Polyp

Documentaire

1928

Cinéma
038

Why Be Serious ?

Documentaire

1928

Cinéma
039

Richard Bonelli Singing "Largo Al Factotum" from "The Barber of Seville"

Documentaire

1928

Cinéma
041

Miller and Farrell in a Song Specialty

Documentaire

1928

Cinéma
042

The White Face Fool

Documentaire

1928

Cinéma
043

Actor's Advice to His Son

Documentaire

1928

Cinéma
044

Mischa Levitzki Playing Liszt's 6th Hungarian Rhapsody

Documentaire

1928

Cinéma
045

Forbes Randolph's Kentucky Jubilee Singers in a Medley of Negro Spirituals

Documentaire

1928

Cinéma
046

Randolph's Royal Hawaiians in a Medley of Island Songs and "Across The Sea"

Documentaire

1928

Cinéma
047

Randolph's Royal Hawaiians in Songs of the South Seas

Documentaire

1928

Cinéma
048

The Spellbinder

Documentaire

1928

Cinéma
050

The Bath Between

Documentaire

1928

Cinéma
051

The Ladies' Man

Documentaire

1928

Cinéma
052

Mind Your Business

Documentaire

1928

Cinéma
053

Mystery Mansion

Documentaire

1928

Cinéma
054

Jenkins Orphanage Band

Documentaire

1928

Cinéma
055

The Diplomats

Documentaire

1929

Cinéma
057

Early Morning

Documentaire

1929

Cinéma
058

Furnace Trouble

Documentaire

1929

Cinéma
059

Lesson No. 1

Documentaire

1929

Cinéma
061

Napoleon's Barber

Documentaire

1929

Cinéma
062

Happy Birthday

Documentaire

1929

Cinéma
063

Belle of Samoa

Documentaire

1929

Cinéma
064

Sound Your "A"

Documentaire

1929

Cinéma
065

Old Tunes for New, or Yes, We Have No Music

Documentaire

1929

Cinéma
066

Beneath the Law

Documentaire

1929

Cinéma
067

Stewed, Fried and Boiled

Documentaire

1929

Cinéma
068

Music Fiends

Documentaire

1929

Cinéma
071

Waltzing Around

Documentaire

1929

Cinéma
072

Too Much Acting

Documentaire

1929

Cinéma
073

Four Married Men

Documentaire

1929

Cinéma
074

Hired and Fired

Documentaire

1929

Cinéma
075

All Steamed Up

Documentaire

1929

Cinéma
076

Alfred Adler

Documentaire

1929

Cinéma
077

Detectives Wanted

Documentaire

1929

Cinéma
Movietone Specials & Specialties
002

The Medicine Man

Documentaire

1929

Cinéma
004

Knute Rockne

Documentaire

1931

Cinéma
006

Wings over Africa

Documentaire

1934

Cinéma
007

Twentieth Century Fox Conference and Screen Test

Documentaire

1936

Cinéma
008

All Is Safely Gathered in Scenes from the Royalty Theatre production of "Marigold"

Documentaire

1936

Cinéma
009

The Coronation of King George IV and Queen Elizabeth

Documentaire

1937

Cinéma
010

Opening of the 20th Century Fox Building

Documentaire

1938

Cinéma
011

A Nation Springs to Arms

Documentaire

1940

Cinéma
012

Star Spangled Banner

Documentaire

1942

Cinéma
013

Allied Invasion of Salerno

Documentaire

1943

Cinéma
014

Women Soldiers on Italian War Front

Documentaire

1944

Cinéma
015

Army Air Force Nurses

Documentaire

1944

Cinéma
016

Symphony of a City

Documentaire

1948

Cinéma
018

Struggle for Survival

Documentaire

1949

Cinéma
019

Shadows on the Snow

Documentaire

1949

Cinéma
020

Henry Morgenthau Jr. Speaks

Documentaire

1950

Cinéma
021

Senator Lehman Speaking

Documentaire

1950

Cinéma
022

Unfinished Business

Documentaire

1950

Cinéma
023

New York Philharmonic Orchestra

Documentaire

1950

Cinéma
024

Holy Pilgrimage (Holy Year MCML)

Documentaire

1950

Cinéma
026

Tell Tale Teller

Documentaire

1950

Cinéma
027

We Are Tomorrow

Documentaire

1951

Cinéma
028

Britain's New Aircraft

Documentaire

1951

Cinéma
029

Achievement in the Air

Documentaire

1952

Cinéma
030

Queen Elizabeth Hailed by United States and Canada

Documentaire

1957

Cinéma
031

John F. Kennedy, 1917-1963

Documentaire

1963

Cinéma
032

Pope John XXIII

Documentaire

1963

Cinéma
033

Pope Paul in the Holy Land

Documentaire

1964

Cinéma
034

The Quarterback

Documentaire

1964

Cinéma
035

The Old Soldier

Documentaire

1964

Cinéma
036

The Boy Who Swims Like a Fish

Documentaire

1964

Cinéma
Magic Carpet of Movietone
001

Diamonds in the Rough

Documentaire

1931

Cinéma
002

Giants of the Jungle

Documentaire

1931

Cinéma
003

The Pageant of Siam

Documentaire

1931

Cinéma
004

Wandering Through China

Documentaire

1931

Cinéma
005

Happy Days in the Tyrol

Documentaire

1931

Cinéma
006

Down to Damascus

Documentaire

1931

Cinéma
007

The King's Armada

Documentaire

1931

Cinéma
008

Where East Meets West

Documentaire

1931

Cinéma
009

The Wild West of Today

Documentaire

1931

Cinéma
010

Wildlife of the Veldt

Documentaire

1931

Cinéma
011

The World at Prayer

Documentaire

1931

Cinéma
012

Homeland of the Danes

Documentaire

1931

Cinéma
014

Meet Me at Coney Island

Documentaire

1931

Cinéma
015

Kingdom of Sheba

Documentaire

1931

Cinéma
016

Oh, For the Life of a Fireman

Documentaire

1931

Cinéma
017

Fires of Vulcan

Documentaire

1931

Cinéma
018

Paris Nights

Documentaire

1931

Cinéma
019

Paris of the Orient

Documentaire

1931

Cinéma
020

Birds of the Sea

Documentaire

1931

Cinéma
021

Stanboul to Bag-dad

Documentaire

1931

Cinéma
022

Over the Viking Trail

Documentaire

1931

Cinéma
023

In Old Mexico

Documentaire

1931

Cinéma
024

Land of the Nile

Documentaire

1931

Cinéma
025

Spreewald Folk

Documentaire

1931

Cinéma
026

In the South Seas

Documentaire

1931

Cinéma
027

Over the Yukon Trail

Documentaire

1931

Cinéma
028

With the Foreign Legion

Documentaire

1931

Cinéma
029

Alpine Echoes

Documentaire

1931

Cinéma
030

When Geisha Girls Get Gay

Documentaire

1931

Cinéma
031

Backstage on Broadway

Documentaire

1931

Cinéma
032

Manhattan Medley

Documentaire

1932

Cinéma
033

Big Game of the Sea

Documentaire

1932

Cinéma
034

Incredible India

Documentaire

1932

Cinéma
035

By-Ways of France

Documentaire

1932

Cinéma
036

The Tom-Tom Trail

Documentaire

1932

Cinéma
038

Rhineland Memories

Documentaire

1932

Cinéma
039

Over the Bounding Maine

Documentaire

1932

Cinéma
040

Mississippi Showboats

Documentaire

1932

Cinéma
041

Boardwalks of New York

Documentaire

1932

Cinéma
042

In the Guianas

Documentaire

1932

Cinéma
043

Broadway by Day

Documentaire

1932

Cinéma
044

Fisherman's Fortune

Documentaire

1932

Cinéma
045

Belles of Bali

Documentaire

1932

Cinéma
046

Sailing the Square Rigger

Documentaire

1932

Cinéma
047

Venetian Holiday

Documentaire

1932

Cinéma
049

Paths in Palestine

Documentaire

1932

Cinéma
050

Pirate Isles

Documentaire

1932

Cinéma
051

Berlin Medley

Documentaire

1932

Cinéma
052

From Kashmir to the Khyber

Documentaire

1932

Cinéma
053

Gorges of the Giants

Documentaire

1932

Cinéma
054

Ricksha Rhythm

Documentaire

1932

Cinéma
055

Sicilian Sunshine

Documentaire

1932

Cinéma
056

Silver Springs

Documentaire

1932

Cinéma
057

Desert Tripoli

Documentaire

1932

Cinéma
058

Mediterranean Memories

Documentaire

1933

Cinéma
059

Down to Vesuvius

Documentaire

1933

Cinéma
060

The Lure of the Orient

Documentaire

1933

Cinéma
061

Here Comes the Circus

Documentaire

1933

Cinéma
062

When in Rome

Documentaire

1933

Cinéma
063

Rhapsody of the Rails

Documentaire

1933

Cinéma
064

Taking the Cure

Documentaire

1933

Cinéma
065

Paris on Parade

Documentaire

1933

Cinéma
066

Isles of the East Indies

Documentaire

1933

Cinéma
067

Iceberg Patrol

Documentaire

1933

Cinéma
068

A Gondola Journey

Documentaire

1933

Cinéma
069

Sampans and Shadows

Documentaire

1933

Cinéma
070

In Old Guatemala

Documentaire

1933

Cinéma
071

Glimpses of Greece

Documentaire

1933

Cinéma
072

Pagodas of Peiping

Documentaire

1933

Cinéma
073

Shades of Cairo

Documentaire

1933

Cinéma
074

The Desert Patrol

Documentaire

1933

Cinéma
075

Outposts of France

Documentaire

1933

Cinéma
076

Playground of Pan

Documentaire

1933

Cinéma
077

Elephant Trails

Documentaire

1933

Cinéma
078

The Island of Malta

Documentaire

1933

Cinéma
079

A Day in Tokyo

Documentaire

1933

Cinéma
080

Gem of the Sea

Documentaire

1933

Cinéma
081

Byways of Bangkok

Documentaire

1933

Cinéma
082

Around the Acropolis

Documentaire

1933

Cinéma
083

Rural England

Documentaire

1933

Cinéma
084

London Medley

Documentaire

1933

Cinéma
085

Spectacle Maker

Documentaire

1933

Cinéma
086

Flemish Folk

Documentaire

1934

Cinéma
087

Tunisian Travels

Documentaire

1934

Cinéma
088

Sentinels of the Sea

Documentaire

1934

Cinéma
089

Roaming the Netherlands

Documentaire

1934

Cinéma
090

Cradle of Storms

Documentaire

1934

Cinéma
091

Under Moroccan Skies

Documentaire

1934

Cinéma
093

A Journey in Flanders

Documentaire

1934

Cinéma
094

Fortunate Isles

Documentaire

1934

Cinéma
095

The Land of the Bengal

Documentaire

1934

Cinéma
096

Rock of Gibraltar

Documentaire

1934

Cinéma
097

City of the Golden Gate

Documentaire

1934

Cinéma
098

The Coast of Catalonia

Documentaire

1934

Cinéma
099

In Far Mandalay

Documentaire

1934

Cinéma
100

Picturesque Portugal

Documentaire

1934

Cinéma
101

Crossroads of the World

Documentaire

1934

Cinéma
102

The Isle of Bermuda

Documentaire

1934

Cinéma
103

Geneva by the Lake

Documentaire

1934

Cinéma
104

Morocco Mirage

Documentaire

1935

Cinéma
105

Italian Riviera

Documentaire

1935

Cinéma
106

West Indies Cruise

Documentaire

1935

Cinéma
107

Argentine Argosy

Documentaire

1935

Cinéma
108

Winter Magic

Documentaire

1935

Cinéma
109

Hong Kong Highlights

Documentaire

1936

Cinéma
110

Irish Pastoral - The Magic Carpet of Ireland

Documentaire

1936

Cinéma
111

Memories of Spain

Documentaire

1936

Cinéma
112

Philippine Fantasy

Documentaire

1936

Cinéma
113

Touring Brazil

Documentaire

1936

Cinéma
114

The Land of Ghenghis Khan

Documentaire

1936

Cinéma
115

Western Grandeur

Documentaire

1937

Cinéma
116

Portraits of Portugal

Documentaire

1937

Cinéma
117

Mexican Mural

Documentaire

1937

Cinéma
118

The Dude Ranch

Documentaire

1937

Cinéma
119

Italian Libya

Documentaire

1937

Cinéma
120

Land of the Maple Leaf

Documentaire

1937

Cinéma
121

Modern Dixie

Documentaire

1938

Cinéma
122

Golden California

Documentaire

1938

Cinéma
123

The Land of Contentment

Documentaire

1938

Cinéma
124

Isle of Pleasure

Documentaire

1938

Cinéma
125

Viking Trail

Documentaire

1939

Cinéma
127

Good Nighbors, Good Neighbors

Documentaire

1939

Cinéma
128

Tempest over Tunis

Documentaire

1939

Cinéma
129

The Evergreen Empire

Documentaire

1939

Cinéma
130

Burton of Arabia

Documentaire

1939

Cinéma
131

Kangaroo Country

Documentaire

1940

Cinéma
132

Flying Stewardess

Documentaire

1940

Cinéma
133

Isles of the East

Documentaire

1940

Cinéma
134

Florida, Land of Flowers

Documentaire

1940

Cinéma
135

Old Dominion State

Documentaire

1940

Cinéma
136

Spotlight on Indo-China

Documentaire

1940

Cinéma
137

Caribbean Sentinel

Documentaire

1941

Cinéma
138

The Miracle of Hydro

Documentaire

1941

Cinéma
139

A Letter From Cairo

Documentaire

1941

Cinéma
140

Sagebrush and Silver

Documentaire

1941

Cinéma
141

Glacier Trails

Documentaire

1941

Cinéma
142

Call of Canada

Documentaire

1941

Cinéma
143

Jewel of the Pacific

Documentaire

1942

Cinéma
144

Land Where Time Stood Still

Documentaire

1942

Cinéma
145

Heart of Mexico

Documentaire

1942

Cinéma
146

Heroic Turkey

Documentaire

1942

Cinéma
147

Gateway to Asia

Documentaire

1942

Cinéma
148

India the Golden

Documentaire

1942

Cinéma
149

Desert Wonderland

Documentaire

1942

Cinéma
150

Wedding in Bikaner

Documentaire

1942

Cinéma
151

Valley of Blossoms

Documentaire

1942

Cinéma
154

Strange Empire

Documentaire

1943

Cinéma
155

Coast of Strategy

Documentaire

1943

Cinéma
156

Kingdom of Treasure

Documentaire

1943

Cinéma
157

A Volcano Is Born

Documentaire

1943

Cinéma
158

Realm of Royalty

Documentaire

1944

Cinéma
159

Steamboat on the River

Documentaire

1944

Cinéma
Movietone Tintypes
001

Where Is My Wandering Boy ?

Documentaire

1933

Cinéma
002

For the Man She Loved

Documentaire

1933

Cinéma
003

Slander's Tongue

Documentaire

1933

Cinéma
004

Twin Dukes and a Duchess

Documentaire

1933

Cinéma
005

The Great Train Robbery

Documentaire

1933

Cinéma
006

A Moment of Madness

Documentaire

1933

Cinéma
007

Helen of the Chorus

Documentaire

1933

Cinéma
008

The Extravagant Wife

Documentaire

1934

Cinéma
009

Emma's Dilemna

Documentaire

1934

Cinéma
010

Love's Old Sweet Song

Documentaire

1934

Cinéma
011

The Heart of Valeska

Documentaire

1934

Cinéma
Movietone Adventures
002

Climbing the Peaks

Documentaire

1943

Cinéma
003

Mormon Trails

Documentaire

1943

Cinéma
004

Flying Gunners

Documentaire

1943

Cinéma
005

Leathernecks on Parade

Documentaire

1944

Cinéma
006

Silver Wings

Documentaire

1944

Cinéma
007

Mailman of Snake River

Documentaire

1944

Cinéma
008

Mexican Majesty

Documentaire

1944

Cinéma
009

Jewels of Iran

Documentaire

1944

Cinéma
010

Mystic India

Documentaire

1944

Cinéma
011

Black Gold and Cactus

Documentaire

1944

Cinéma
012

City of Paradox

Documentaire

1944

Cinéma
013

Canyons of the Sun

Documentaire

1945

Cinéma
014

Land of 10, 000 Lakes

Documentaire

1945

Cinéma
015

Sikhs of Pataila

Documentaire

1945

Cinéma
016

Isle of Romance

Documentaire

1945

Cinéma
017

Modeling for Money

Documentaire

1945

Cinéma
018

The Empire State

Documentaire

1945

Cinéma
019

Memories of Columbus

Documentaire

1945

Cinéma
020

Magic of Youth

Documentaire

1945

Cinéma
021

China Carries On

Documentaire

1945

Cinéma
022

Song of Sunshine

Documentaire

1945

Cinéma
023

Along the Rainbow Trail

Documentaire

1945

Cinéma
024

Louisiana Springtime

Documentaire

1945

Cinéma
025

Cradle of Liberty

Documentaire

1946

Cinéma
026

Across the Great Divide

Documentaire

1946

Cinéma
027

Sons of Courage

Documentaire

1946

Cinéma
029

Historic Capetown

Documentaire

1946

Cinéma
030

Girls and Gags

Documentaire

1946

Cinéma
031

Fantasy of Siam

Documentaire

1947

Cinéma
032

Royalty of the Range

Documentaire

1947

Cinéma
033

Cape of Good Hope

Documentaire

1947

Cinéma
034

Harvest of the Sea

Documentaire

1947

Cinéma
036

Gardens of the Sea

Documentaire

1947

Cinéma
037

The Romance of the Fiords

Documentaire

1947

Cinéma
038

Holiday in South Africa

Documentaire

1947

Cinéma
039

Home of the Danes

Documentaire

1947

Cinéma
040

Three Rs Go Modern

Documentaire

1947

Cinéma
041

Copenhagen Pageantry

Documentaire

1947

Cinéma
042

Jungle Closeups

Documentaire

1947

Cinéma
043

Scenic Sweden

Documentaire

1947

Cinéma
045

Riddle of Rhodesia

Documentaire

1948

Cinéma
046

Playtime in Scandinavia

Documentaire

1948

Cinéma
047

Majesty of Yellowstone

Documentaire

1948

Cinéma
048

Portrait of the West

Documentaire

1948

Cinéma
050

Desert Lights

Documentaire

1938

Cinéma
051

Way of the Padres

Documentaire

1948

Cinéma
052

Landscape of the Norse

Documentaire

1949

Cinéma
053

Quaint Quebec

Documentaire

1949

Cinéma
055

The Golden Transvaal

Documentaire

1949

Cinéma
056

Ahoy Davy Jones

Documentaire

1949

Cinéma
057

Realm of the Redwoods

Documentaire

1949

Cinéma
058

Jewel of the Baltic

Documentaire

1949

Cinéma
059

Pattern of Progress

Documentaire

1949

Cinéma
060

Aboard the Flattop Midway

Documentaire

1949

Cinéma
061

Heart of Paris

Documentaire

1949

Cinéma
062

Midwest Metropolis

Documentaire

1950

Cinéma
063

Music of Manhattan

Documentaire

1950

Cinéma
064

The Magnetic Tide

Documentaire

1950

Cinéma
065

Bushmen of the Kalahari

Documentaire

1950

Cinéma
066

Second City of the Empire

Documentaire

1950

Cinéma
067

Assignment Argentina

Documentaire • CinemaScope

1959

Cinéma
068

DEW : Distant Early Warning

Documentaire • CinemaScope

1959

Cinéma
069

Recondo with 101st Airborne

Documentaire • CinemaScope

1959

Cinéma
070

Secret of Sao Paulo

Documentaire • CinemaScope

1959

Cinéma
071

Navy Angels

Documentaire • CinemaScope

1960

Cinéma
072

Assignment Japan

Documentaire • CinemaScope

1960

Cinéma
073

Assignment Philippines

Documentaire • CinemaScope

1960

Cinéma
074

Sampans to Safety

Documentaire • CinemaScope

1960

Cinéma
075

Assignment Thailand

Documentaire • CinemaScope

1960

Cinéma
076

Hills of Assisi

Documentaire • CinemaScope

1961

Cinéma
077

Down the Road

Documentaire • CinemaScope

1960

Cinéma
078

Assignment Turkey

Documentaire • CinemaScope

1960

Cinéma
079

Assignment Mexico

Documentaire • CinemaScope

1961

Cinéma
080

Adventure in Rhythm

Documentaire • CinemaScope

1961

Cinéma
081

Algonquin Holiday

Documentaire • CinemaScope

1961

Cinéma
082

Assignment Egypt

Documentaire • CinemaScope

1961

Cinéma
083

Reportage à Singapour

Documentaire • CinemaScope

1961

Cinéma
084

Assignment India

Documentaire • CinemaScope

1961

Cinéma
085

Assignment Pakistan

Documentaire • CinemaScope

1961

Cinéma
086

Sound of Arizona

Documentaire • CinemaScope

1961

Cinéma
087

South Africa Today

Documentaire • CinemaScope

1961

Cinéma
088

Spotlight on Tasmania

Documentaire • CinemaScope

1961

Cinéma
089

Holiday in Ireland

Documentaire • CinemaScope

1962

Cinéma
090

The Storybook Wedding of Princess Sophia and Prince Juan Carlos

Documentaire • CinemaScope

1962

Cinéma
091

City of the World

Documentaire • CinemaScope

1962

Cinéma
092

Vikings Playground

Documentaire • CinemaScope

1962

Cinéma
093

Home Town

Documentaire • CinemaScope

1963

Cinéma
094

Maine, U.S.A.

Documentaire • CinemaScope

1963

Cinéma
095

Rangers of Yellowstone

Documentaire • CinemaScope

1963

Cinéma
096

Bermuda Moods

Documentaire • CinemaScope

1963

Cinéma
097

Le Plus Vieux Royaume du Monde

Documentaire • CinemaScope

1963

Cinéma
098

Green Gold

Documentaire • CinemaScope

1963

Cinéma
099

A Toast to Portugal

Documentaire • CinemaScope

1963

Cinéma
100

Atomic Lady

Documentaire • CinemaScope

1963

Cinéma
101

Two on a Pass

Documentaire • CinemaScope

1963

Cinéma
102

San Fan See

Documentaire • CinemaScope

1963

Cinéma
103

The Swedish Look

Documentaire • CinemaScope

1963

Cinéma
104

Fashions, Flowers and Favorites

Documentaire • CinemaScope

1964

Cinéma
105

World of Water

Documentaire • CinemaScope

1964

Cinéma
106

Into the Silent Land

Documentaire • CinemaScope

1964

Cinéma
107

Sunshine, Song and Señoritas

Documentaire • CinemaScope

1964

Cinéma
Movietone Melodies
001

Charlie Barnet and Band

Documentaire

1949

Cinéma
002

Red Ingle and His Gang

Documentaire

1950

Cinéma
003

Lawrence Welk and His Champagne Music

Documentaire

1950

Cinéma
004

Skitch Henderson and His Orchestra

Documentaire

1950

Cinéma
005

The Fontane Sisters

Documentaire

1950

Cinéma
Movietone Timely Topics
001

The Romance of American Shipping

Documentaire • CinemaScope

1959

Cinéma
002

Frontier State

Documentaire • CinemaScope

1959

Cinéma
003

State No. 50

Documentaire • CinemaScope

1960

Cinéma
004

Exercise Little Bear

Documentaire • CinemaScope

1960

Cinéma
005

UDT : Underwater Demolition Team

Documentaire • CinemaScope

1960

Cinéma
006

The Many Faces of Yugoslavia

Documentaire • CinemaScope

1964

Cinéma
Adventures of the Newsreel Cameraman
001

Following the Horses !

Documentaire

1933

Cinéma
002

Securing the Seven Seas !

Documentaire

1933

Cinéma
003

Motor Mania !

Documentaire

1933

Cinéma
004

Answering the Riot Call !

Documentaire

1933

Cinéma
005

Filming the Fashions !

Documentaire

1933

Cinéma
006

Conquest of the Air !

Documentaire

1933

Cinéma
007

When Disaster Strikes

Documentaire

1934

Cinéma
008

Outdoing the Daredevils

Documentaire

1934

Cinéma
009

With the Navies of the World

Documentaire

1934

Cinéma
010

On Western Trails !

Documentaire

1934

Cinéma
011

Chasing the Champions

Documentaire

1934

Cinéma
012

Man's Mania for Sport

Documentaire

1934

Cinéma
013

Marching for Science

Documentaire

1934

Cinéma
014

In Foreign Service

Documentaire

1934

Cinéma
015

Filming the Great

Documentaire

1934

Cinéma
016

Casting for Luck

Documentaire

1935

Cinéma
017

Tracking the Explorers

Documentaire

1935

Cinéma
018

Armies of the World

Documentaire

1935

Cinéma
019

Night Life of Europe

Documentaire

1935

Cinéma
020

Hazardous Occupations

Documentaire

1935

Cinéma
021

Shooting the Record Breakers

Documentaire

1935

Cinéma
022

Filming the Feminine Headliners

Documentaire

1935

Cinéma
023

Filming the Fantastic

Documentaire

1936

Cinéma
024

Scouring the Skies

Documentaire

1936

Cinéma
025

Pacing the Thoroughbreds

Documentaire

1936

Cinéma
026

Sports Headliners of 1936

Documentaire

1936

Cinéma
027

Dogging It Around the World !

Documentaire

1936

Cinéma
028

Looking for Trouble

Documentaire

1936

Cinéma
029

The Ski Parade

Documentaire

1937

Cinéma
030

The Bone Bender Parade

Documentaire

1937

Cinéma
031

Motor Maniacs

Documentaire

1937

Cinéma
032

Filming Modern Youth

Documentaire

1937

Cinéma
033

Laughing at Fate

Documentaire

1937

Cinéma
034

Filming Nature's Wonders

Documentaire

1937

Cinéma
035

Trailing Animal Stories

Documentaire

1937

Cinéma
036

Recording Modern Science

Documentaire

1938

Cinéma
037

Filming the Big Thrills

Documentaire

1938

Cinéma
038

A Daily Diet of Danger

Documentaire

1938

Cinéma
040

Conquering the Colorado

Documentaire

1939

Cinéma
041

Filming the Navy

Documentaire

1939

Cinéma
042

Filming the Fleet

Documentaire

1939

Cinéma
043

Sky Fighters

Documentaire

1939

Cinéma
044

Sanctuary of the Seals

Documentaire

1940

Cinéma
045

Midget Motor Mania

Documentaire

1940

Cinéma
046

Training Police Horses

Documentaire

1941

Cinéma
047

Modern Highway

Documentaire

1941

Cinéma
048

Soldiers of the Sky

Documentaire

1941

Cinéma
049

Highways of Friendship

Documentaire

1941

Cinéma
050

Wonders of the Sea

Documentaire

1941

Cinéma
051

Men for the Fleet

Documentaire

1942

Cinéma
052

Wings of Defense

Documentaire

1942

Cinéma
053

Guardians of the Sea

Documentaire

1942

Cinéma
054

A Day at the Zoo

Documentaire

1942

Cinéma
055

Along the Texas Range

Documentaire

1942

Cinéma
Father Hubbard's Adventures
001

Birthplace of Icebergs

Documentaire

1939

Cinéma
002

Aghileen Pinnacles

Documentaire

1939

Cinéma
003

The Valley of 10,000 Smokes

Documentaire

1939

Cinéma
004

Climbing the Spirit's Home

Documentaire

1940

Cinéma
005

Eskimo Trails

Documentaire

1940

Cinéma
006

Isle of Mystery

Documentaire

1940

Cinéma
007

Arctic Springtime

Documentaire

1941

Cinéma
008

Winter in Eskimo Land

Documentaire

1941

Cinéma
009

Secret of the Fjord

Documentaire • Magic Carpet of Movietone

1942

Cinéma
010

Our Last Frontier

Documentaire

1942

Cinéma
011

Snowland Sentinels

Documentaire

1942

Cinéma
012

Alaskan Grandeur

Documentaire

1945

Cinéma
013

Bountiful Alaska

Documentaire

1945

Cinéma
014

The Lost Lake

Documentaire

1945

Cinéma
The World Today
001

Battle of the Atlantic

Documentaire

1941

Cinéma
002

Empire in Exile

Documentaire

1941

Cinéma
003

Anzacs in Action

Documentaire

1941

Cinéma
004

War in the Desert

Documentaire

1941

Cinéma
005

American Sea Power

Documentaire

1941

Cinéma
006

Uncle Sam's Iron Warriors

Documentaire

1941

Cinéma
007

Dutch Guiana

Documentaire

1942

Cinéma
008

Hub of the World

Documentaire

1942

Cinéma
009

Courageous Australia

Documentaire

1942

Cinéma
010

Men of West Point

Documentaire

1942

Cinéma
011

Accent on Courage

Documentaire

1943

Cinéma
012

The Man from Missouri

Documentaire

1946

Cinéma
013

Horizons of Tomorrow

Documentaire • Movietone Adventure

1947

Cinéma
014

The Big Harvest

Documentaire

1947

Cinéma
015

City Weekend

Documentaire

1947

Cinéma
016

Men and Machines

Documentaire

1947

Cinéma
017

Vacation : Two Weeks a Year

Documentaire

1947

Cinéma
The Feminine World Today
001

What It Takes to Make a Star

Documentaire

1945

Cinéma
002

Behind the Footlights

Documentaire

1946

Cinéma
003

Something Old, Something New

Documentaire

1948

Cinéma
004

Fashioned for Action

Documentaire

1948

Cinéma
005

Talented Beauties

Documentaire

1949

Cinéma
006

Fashions of Yesteryear

Documentaire

1949

Cinéma
Special
002

Monarch Butterflies

Éducatif

1931

16 mm
004

The Study of a Mountain Glacier

Éducatif

1931

16 mm
005

The Work of Rivers

Éducatif

1931

16 mm
007

Voices of the Orchestra

Éducatif

1931

16 mm
008

The Educational Value of Modern Motion Pictures

Éducatif

1931

16 mm
010

Crossing the Nile

Éducatif

1931

16 mm
011

People of the Pasture Lands

Éducatif

1931

16 mm
012

The Work of Waves and the Development of Shorelines

Éducatif

1931

16 mm
013

The Great Ice Age

Éducatif

1931

16 mm
014

The Study of Civics : An Idea of Justice

Éducatif

1931

16 mm
015

Studies in History : The World Without America

Éducatif

1931

16 mm
016

Studies in History : The Story of Wineland the Good

Éducatif

1931

16 mm