Certains studios d'Hollywood sont rentrés dans l'inconscient collectif comme de grands producteurs de cartoons. Naturellement, le public pensent aux studios de Walt Disney mais aussi à Warner Bros. avec ses fameux Looney Tunes ou Merrie Melodies. 20th Century Studios n'entre pas dans cette catégorie. Il faut dire que le studio n'a quasiment jamais produit en interne des courts-métrages animés. Il a, en revanche, été le distributeur de quelques séries mais aucune n'est rentrée dans l'inconscient collectif, ou du moins tout le monde a oublié que 20th Century Studios a distribué ces cartoons au cours de son histoire.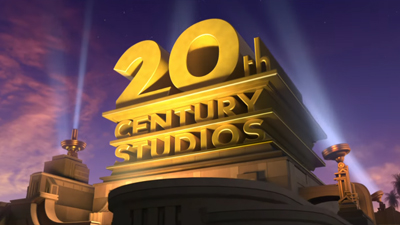 Pourtant, la rencontre du studio avec l'animation remonte à sa création même. 20th Century Studios, nouveau nom de 20th Century Fox, est né en 1935 de la fusion de Fox Film Corporation et de 20th Century Pictures. Fox Film Corporation est, quant à lui, un studio de cinéma fondé à l'origine par le producteur William Fox le 1er février 1915, fusion de ses propres sociétés de distribution Greater New York Film Rental Company et de production Box Office Attraction Company. Cette dernière propose ainsi le 18 février 1914 le film d'animation de 12 minutes Gertie le Dinosaure par Winsor McCay. Considéré à tort par certains comme la première œuvre animée de l'histoire, il n'en demeure pas moins une étape fondatrice de l'animation américaine qui inspirera de grands réalisateurs durant les années 20, des frères Fleischer à Paul Terry en passant par Walt Disney.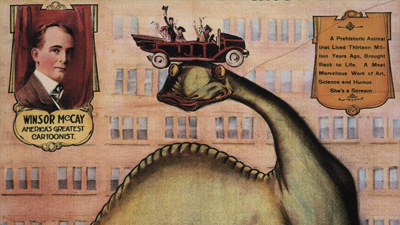 Quatre ans plus tard, en 1918, Fox Film Corporation va distribuer une série de cartoons qui seront très populaires à leur époque mais tombés dans l'oubli depuis : Mutt & Jeff. Mutt and Jeff est à l'origine une bande dessinée par Bud Fisher. Sa publication commence le 15 novembre 1907 dans les pages du journal San Francisco Chronicle, devenant ainsi le premier comic strip américain. La série est d'abord adaptée en courts-métrages à prises de vues réelles. Une soixantaine est produite et diffusée par Pathé entre les années 1911 et 1913. En 1916, Bud Fisher s'associe avec Charles Bowers et Raoul Barré du Barré Studio pour produire une série de cartoons, un format qui devenait populaire en avant-programme des cinémas. Plus de 250 courts-métrages animés seront ainsi produits entre 1916 et 1926 tandis que Fox Film Corporation les distribuera de 1918 à 1923, soit pendant leurs meilleures années.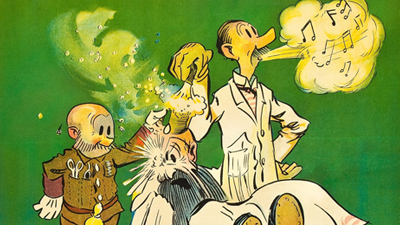 Après cela, Fox Film Corporation continue de proposer des cartoons animés, 20th Century Fox prenant ensuite le relais après la fusion. Le studio se charge en effet de la distribution des courts-métrages du studio Terrytoons créé par Paul Terry, de ses première productions en 1930 jusqu'à la fin de ses activités en 1971, étant précisé que ce studio d'animation n'a jamais appartenu à 20th Century Fox ; le catalogue de Paul Terry étant actuellement la propriété de CBS.
Chose notable, 20th Century Fox distribue également en 1960 un cartoon réalisé en image par image et en CinemaScope produit par Volcano Productions, prenant pour titre Space Attack : elle le propose ainsi en première partie du film September Storm. Il s'agissait en réalité d'un court-métrage produit entre 1953 et 1955, nommé The Adventures of Sam Space, jamais sortie au cinéma et prévu à l'origine pour être au format 4/3.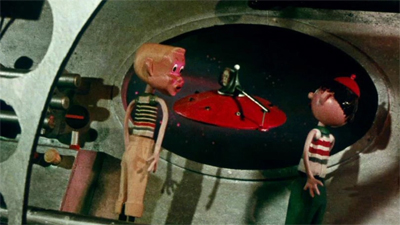 En dehors de Blue Sky Studios, le premier cartoon réellement produit par 20th Century Fox à sortir au cinéma est Dure Journée pour Maggie : diffusé en 2012, il est un dérivé de la série culte Les Simpson et se voit diffusé au cinéma en première partie de L'Âge de Glace 4 : La Dérive des Continents. L'exploit est réitéré par 20th Century Studios en 2020, devenu entre-temps filiale de The Walt Disney Company, quand le cartoon Rendez-Vous Avec le Destin est proposé en première partie du film Pixar En Avant.
De plus, 20th Century Fox Home Entertainement propose de nombreux courts-métrages en vidéo : d'abord Everybody Loves Hypnotoad : Amazon Adventure dérivé de la série Futurama en 2007, puis beaucoup d'opus de DreamWorks Animation quand le studio se chargeait de sa distribution, cinéma comme vidéo, de 2013 à 2017. Enfin, pour être complet, 20th Digital Studio, une filiale de 20th Century Studios spécialisée dans la production de longs-métrages, séries originales, documentaires et courts-métrages destinés à de multiples supports, commence à produire en 2020 des courts-métrages animées pour une diffusion en ligne et sur Hulu.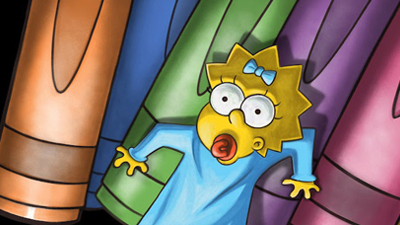 Voici la liste des cartoons de 1914 à aujourd'hui produits ou distribués par 20th Century Studios, en dehors des Terrytoons et de Blue Sky Studios.
Divers cartoons 20th Century Studios
001

Gertie le Dinosaure

Animation 2D / Film "Live"

1914

Cinéma
002

Space Attack

Animation Image par Image • CinemaScope

1960

Cinéma
003

Banjo, le Chat Malicieux

Animation 2D

1998

Vidéo
004

Everybody Loves Hypnotoad : Amazon Adventure

Animation 2D

2007

Vidéo
005

Journal d'un Dégonflé : Le Clown de l'Année

Animation 2D

2012

Vidéo
006

Madagascar à la Folie

Animation 3D

2013

Vidéo
007

En Route ! (Enfin Presque...)

Animation 3D

2014

Cinéma
008

Rocky & Bullwinkle

Animation 3D

2014

Vidéo
009

Dragons : Première Course de Dragons : Prêt, Feu, Partez !

Animation 3D

2014

Vidéo
010

Les Aventures de Chuy

Animation 2D

2015

Vidéo
011

Le Livre des Dragons

Animation 3D

2015

Vidéo
012

Harold et la Légende du Pikpoketos

Animation 3D

2015

Vidéo
013

Kung Fu Panda : Les Secrets du Rouleau

Animation 3D

2015

Vidéo
015

L'Incroyable Conte de Mei-Mei et Bao

Animation 3D

2016

Vidéo
016

Les Aventures Extraordinaires de Baby Boss et Tim

Animation 3D

2017

Vidéo
Mutt & Jeff
002

Back To The Balkans

Animation 2D

1918

Cinéma
004

Freight Investigation

Animation 2D

1918

Cinéma
006

Helping McAdoo

Animation 2D

1918

Cinéma
007

A Fisherless Cartoon

Animation 2D

1918

Cinéma
009

Superintendents

Animation 2D

1918

Cinéma
010

The Tonsorial Artists

Animation 2D

1918

Cinéma
011

The Tale Of A Pig

Animation 2D

1918

Cinéma
012

Hospital Orderlies

Animation 2D

1918

Cinéma
014

Meeting Theda Bara

Animation 2D

1918

Cinéma
015

The Seventy-Mile Gun

Animation 2D

1918

Cinéma
016

The Burglar Alarm

Animation 2D

1918

Cinéma
017

The Extra-Quick Lunch

Animation 2D

1918

Cinéma
018

Hunting The U-Boats

Animation 2D

1918

Cinéma
019

Hotel De Mutt

Animation 2D

1918

Cinéma
020

Joining the Tanks

Animation 2D

1918

Cinéma
021

An Ace and a Joker

Animation 2D

1918

Cinéma
022

Landing a Spy

Animation 2D

1918

Cinéma
024

The Accident Attorney

Animation 2D

1918

Cinéma
025

At the Front

Animation 2D

1918

Cinéma
026

To the Rescue

Animation 2D

1918

Cinéma
027

The Kaiser's New Dentist

Animation 2D

1918

Cinéma
028

Bulling the Bolshevik

Animation 2D

1918

Cinéma
029

Our Four Days in Germany

Animation 2D

1918

Cinéma
030

The Side Show

Animation 2D

1918

Cinéma
031

A Lot of Bull

Animation 2D

1918

Cinéma
032

The Doughboy

Animation 2D

1918

Cinéma
033

Around the World in Nine Minutes

Animation 2D

1918

Cinéma
034

Pot Luck in the Army

Animation 2D

1918

Cinéma
035

The New Champion

Animation 2D

1918

Cinéma
036

Hitting the High Spots

Animation 2D

1918

Cinéma
037

The Draft Board

Animation 2D

1918

Cinéma
038

Throwing the Bull

Animation 2D

1918

Cinéma
039

The Lion Tamers

Animation 2D

1919

Cinéma
040

Here And There

Animation 2D

1919

Cinéma
041

The Hula Hula Cabaret

Animation 2D

1919

Cinéma
042

Dog-Gone Tough Luck

Animation 2D

1919

Cinéma
043

Landing An Heiress

Animation 2D

1919

Cinéma
044

The Bearded Lady

Animation 2D

1919

Cinéma
045

500 Miles On A Gallon Of Gas

Animation 2D

1919

Cinéma
046

The Pousse Cafe

Animation 2D

1919

Cinéma
047

Fireman Save My Child

Animation 2D

1919

Cinéma
048

Wild Waves And Angry Woman

Animation 2D

1919

Cinéma
049

William Hohenzollern Sausage Maker

Animation 2D

1919

Cinéma
050

Out an' In Again

Animation 2D

1919

Cinéma
051

The Cow's Husband

Animation 2D

1919

Cinéma
052

Mutt The Mutt Trainer

Animation 2D

1919

Cinéma
053

Subbing For Tom Mix

Animation 2D

1919

Cinéma
054

Pigtails And Peaches

Animation 2D

1919

Cinéma
055

Seeing Things

Animation 2D

1919

Cinéma
056

The Cave Man's Bride

Animation 2D

1919

Cinéma
058

Left at The Post

Animation 2D

1919

Cinéma
059

The Shell Game

Animation 2D

1919

Cinéma
063

Pets And Pests

Animation 2D

1919

Cinéma
064

A Prize Fight

Animation 2D

1919

Cinéma
065

Look Pleasant Please

Animation 2D

1919

Cinéma
066

Downstairs And Up

Animation 2D

1919

Cinéma
067

A Tropical Eggs-pedi-tion

Animation 2D

1919

Cinéma
068

West Is East

Animation 2D

1919

Cinéma
069

The Jazz Instructors

Animation 2D

1919

Cinéma
070

Oil's Well That Ends Well

Animation 2D

1919

Cinéma
071

The Frozen North

Animation 2D

1919

Cinéma
072

Sound Your 'A'

Animation 2D

1919

Cinéma
074

Mutt And Jeff In Paris

Animation 2D

1919

Cinéma
075

Mutt And Jeff In Switzerland

Animation 2D

1919

Cinéma
076

All That Glitters Is Not Goldfish

Animation 2D

1919

Cinéma
077

Everybody's Doing It

Animation 2D

1919

Cinéma
078

Mutt And Jeff In Spain

Animation 2D

1919

Cinéma
079

The Honest Book Agent

Animation 2D

1919

Cinéma
080

New York Night Life

Animation 2D

1919

Cinéma
081

Bound In Spaghetti

Animation 2D

1919

Cinéma
082

In The Money

Animation 2D

1919

Cinéma
083

The Window Cleaners

Animation 2D

1919

Cinéma
084

Confessions Of A Telephone Girl

Animation 2D

1919

Cinéma
085

The Plumbers

Animation 2D

1919

Cinéma
086

The Chambermaid's Revenge

Animation 2D

1919

Cinéma
087

Why Mutt Left The Village

Animation 2D

1919

Cinéma
088

Cutting Out His Nonsense

Animation 2D

1919

Cinéma
089

For Bitter Or For Verse

Animation 2D

1919

Cinéma
090

He Ain't Done Right by Our Nell

Animation 2D

1919

Cinéma
091

Another Man's Wife

Animation 2D

1919

Cinéma
092

A Glutton For Punishment

Animation 2D

1920

Cinéma
093

A Rose by Any Other Name

Animation 2D

1920

Cinéma
094

Fisherman's Luck

Animation 2D

1920

Cinéma
095

His Musical Soup

Animation 2D

1920

Cinéma
096

Mutt And Jeff In Iceland

Animation 2D

1920

Cinéma
097

Mutt And Jeff's Nooze Weekly

Animation 2D

1920

Cinéma
099

Pretzel Farming

Animation 2D

1920

Cinéma
100

Shaking The Shimmy

Animation 2D

1920

Cinéma
101

The Berth Of A Nation

Animation 2D

1920

Cinéma
102

The Latest In Underwear

Animation 2D

1920

Cinéma
103

The Rum Runners

Animation 2D

1920

Cinéma
104

Dead Eye Jeff

Animation 2D

1920

Cinéma
106

I'm Ringing Your Party

Animation 2D

1920

Cinéma
107

Putting On The Dog

Animation 2D

1920

Cinéma
108

The Chemists

Animation 2D

1920

Cinéma
109

The Mint Spy

Animation 2D

1920

Cinéma
110

The Pawnbrokers

Animation 2D

1920

Cinéma
111

The Plumbers

Animation 2D

1920

Cinéma
112

The Soul Violin

Animation 2D

1920

Cinéma
113

Hula Hula Town

Animation 2D

1920

Cinéma
114

The Beautiful Model

Animation 2D

1920

Cinéma
115

The Chewing Gum Industry

Animation 2D

1920

Cinéma
116

The Great Pickle Robbery

Animation 2D

1920

Cinéma
117

The Honest Jockey

Animation 2D

1920

Cinéma
118

The Price Of A Good Sneeze

Animation 2D

1920

Cinéma
119

Nothing But Girls

Animation 2D

1920

Cinéma
120

The Bicycle Race

Animation 2D

1920

Cinéma
121

The Bowling Alley

Animation 2D

1920

Cinéma
122

The Paper Hangers

Animation 2D

1920

Cinéma
123

The Private Detectives

Animation 2D

1920

Cinéma
124

The Wrestlers

Animation 2D

1920

Cinéma
125

A Trip To Mars

Animation 2D

1920

Cinéma
126

One Round Jeff

Animation 2D

1920

Cinéma
127

The Tango Dancers

Animation 2D

1920

Cinéma
128

The Toy Makers

Animation 2D

1920

Cinéma
129

Departed Spirits

Animation 2D

1920

Cinéma
130

The Breakfast Food Industry

Animation 2D

1920

Cinéma
131

The Mystery Of Galvanized Iron Ash Can

Animation 2D

1920

Cinéma
132

Three Raisins And A Cake Of Yeast

Animation 2D

1920

Cinéma
133

The Bare Idea

Animation 2D

1920

Cinéma
136

The Merry Cafe

Animation 2D

1920

Cinéma
137

The Politicians

Animation 2D

1920

Cinéma
138

The Yacht Race

Animation 2D

1920

Cinéma
139

Home Sweet Home

Animation 2D

1920

Cinéma
141

The Cowpunchers

Animation 2D

1920

Cinéma
142

The Song Birds

Animation 2D

1920

Cinéma
143

A Tightrope Romance

Animation 2D

1920

Cinéma
145

The Brave Toreador

Animation 2D

1920

Cinéma
146

The High Cost Of Living

Animation 2D

1920

Cinéma
147

The League Of Nations

Animation 2D

1920

Cinéma
148

The Tailor Shop

Animation 2D

1920

Cinéma
149

A Hard Luck Santa Claus

Animation 2D

1920

Cinéma
150

All Stuck Up

Animation 2D

1920

Cinéma
151

Farm Efficiency

Animation 2D

1920

Cinéma
152

Gum Shoe Work

Animation 2D

1920

Cinéma
154

The Medicine Man

Animation 2D

1920

Cinéma
157

Sherlock Hawkshaw And Company

Animation 2D

1920

Cinéma
158

The Hypnotist

Animation 2D

1920

Cinéma
159

The North Woods

Animation 2D

1920

Cinéma
161

The Parlor Bolshevist

Animation 2D

1920

Cinéma
162

The Lion Hunters

Animation 2D

1921

Cinéma
163

The Ventriloquist

Animation 2D

1921

Cinéma
165

Factory To Consumer

Animation 2D

1921

Cinéma
166

A Crazy Idea

Animation 2D

1921

Cinéma
167

The Naturalists

Animation 2D

1921

Cinéma
168

Gathering Coconuts

Animation 2D

1921

Cinéma
170

Mademoiselle Fifi

Animation 2D

1921

Cinéma
171

The Vacuum Cleaner

Animation 2D

1921

Cinéma
172

The Far North

Animation 2D

1921

Cinéma
173

A Hard Shell Game

Animation 2D

1921

Cinéma
177

The Glue Factory

Animation 2D

1921

Cinéma
179

Watering The Elephants

Animation 2D

1921

Cinéma
180

The Far East

Animation 2D

1921

Cinéma
181

A Shocking Idea

Animation 2D

1921

Cinéma
183

Training Woodpeckers

Animation 2D

1921

Cinéma
184

Crows And Scarecrows

Animation 2D

1921

Cinéma
185

Darkest Africa

Animation 2D

1921

Cinéma
186

Not Wedded But A Wife

Animation 2D

1921

Cinéma
187

The Painter's Frolic

Animation 2D

1921

Cinéma
188

The Stampede

Animation 2D

1921

Cinéma
189

The Tong Sandwich

Animation 2D

1921

Cinéma
191

The Turkish Bath

Animation 2D

1921

Cinéma
193

A Messy Christmas

Animation 2D

1921

Cinéma
194

Fast Freight

Animation 2D

1921

Cinéma
195

The Village Cutups

Animation 2D

1921

Cinéma
196

The Stolen Snooze

Animation 2D

1921

Cinéma
197

A Link Missing

Animation 2D

1921

Cinéma
198

Getting Ahead

Animation 2D

1921

Cinéma
200

A Ghostly Wallop

Animation 2D

1922

Cinéma
201

Beside The Cider

Animation 2D

1922

Cinéma
202

Long Live The King

Animation 2D

1922

Cinéma
203

The Last Laugh

Animation 2D

1922

Cinéma
204

The Bull Fight

Animation 2D

1922

Cinéma
205

Stuck In The Mud

Animation 2D

1922

Cinéma
206

The Crystal Gazer

Animation 2D

1922

Cinéma
207

The Hole Cheese

Animation 2D

1922

Cinéma
208

The Phoney Focus

Animation 2D

1922

Cinéma
209

The Last Shot

Animation 2D

1922

Cinéma
210

Any Ice Today

Animation 2D

1922

Cinéma
212

Too Much Soap

Animation 2D

1922

Cinéma
213

Around The Pyramids

Animation 2D

1922

Cinéma
214

Getting Even

Animation 2D

1922

Cinéma
218

Hop, Skip And Jump

Animation 2D

1922

Cinéma
219

Hither And Thither

Animation 2D

1922

Cinéma
220

Modern Fishing

Animation 2D

1922

Cinéma
221

Court Plastered

Animation 2D

1922

Cinéma
223

Riding The Goat

Animation 2D

1922

Cinéma
224

The Fallen Archers

Animation 2D

1922

Cinéma
226

The Wishing Duck

Animation 2D

1922

Cinéma
227

Bumps And Things

Animation 2D

1922

Cinéma
228

Nearing The End

Animation 2D

1922

Cinéma
230

Down In Dixie

Animation 2D

1923

Cinéma