Émissions Spéciales Disney
Walt Disney s'essaie au média télévision dès 1950 en prenant les rennes d'une émission spéciale : One Hour in Wonderland. Le show possède déjà tous les ingrédients qui feront, pendant des années, la renommée de ses programmes hebdomadaires. Une deuxième tentative avec The Walt Disney Christmas Show finit, en effet, de le convaincre, l'année suivante, de l'intérêt pour sa compagnie tout entière d'une présence récurrente sur le petit écran. C'est chose faite avec son émission d'anthologie, première du nom, Disneyland. Durant des années, les studios Disney limitent ainsi quasiment leur présence dans la petite lucarne à ce seul programme auquel ils consacrent presque toutes leurs productions télévisées. Il faut donc attendre l'arrêt temporaire de l'émission hebdomadaire, en 1983, et surtout l'arrivée d'une nouvelle direction à la tête des studios (dont le PDG Michael Eisner), pour que des shows soient de nouveau produits en masse par Disney. Le phénomène s'accentue jusqu'au milieu des années 90 puis décroit avec la renaissance de l'émission d'anthologie sur ABC, à un rythme hebdomadaire, ainsi que l'émergence de la chaine câblée « maison » Disney Channel.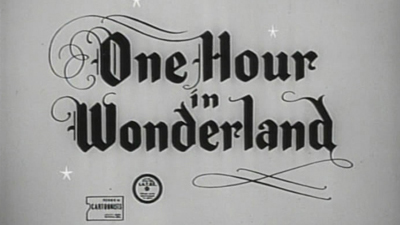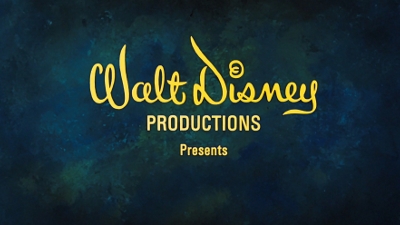 Jusque-là, toutes les productions audiovisuelles étaient produites par la société mère et les studios de cinéma, Walt Disney Productions. La situation change en 1983, année de la création de Walt Disney Pictures Television Division (renommée en 1984 en Walt Disney Pictures Television puis en 1986 simplement Walt Disney Television). Cette nouvelle filiale va se charger de produire les séries et émissions Disney même si étonnamment certains programmes ayant pour thème le label Disney seront produits soit par la filiale de syndication Buena Vista Television, soit par sa filiale de productions télévisées internationales Buena Vista Productions. À partir de 1996, Walt Disney Television ne s'occupe plus que des téléfilms pour l'émission d'anthologie. Les émissions spéciales Disney sont alors toutes produites par Buena Vista Television jusqu'à sa fermeture en 2007. En parallèle, une grande majorité des émissions spéciales se déroulant dans les Parcs Disney sont elles directement produites par les Parcs eux-mêmes même si une société de production spécialement dédiée aux programmes de télévision, Disney Destinations, est créée en 2015 pour les superviser, reprenant une ancienne dénomination de la branche Parks and Resorts. À partir de la fin des années 2000, les émissions produites pour ABC seront développées, conjointement entre les différents labels portant le thème du programme, ainsi que certaines filiales de la chaîne comme ABC News, Lincoln Square Productions ou Greengrass Productions.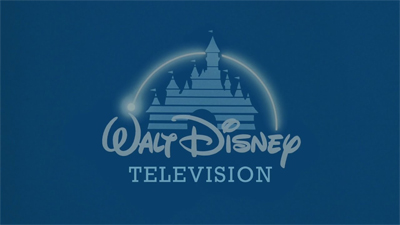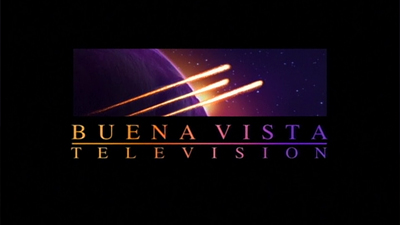 L'ouverture le 12 novembre 2019 de Disney+, une plateforme de service de vidéo à la demande par abonnement créée par The Walt Disney Company, est un tournant aussi stratégique qu'historique pour le studio aux grandes oreilles. Actant le nouveau comportement des (télé)spectateurs qui délaissent la télévision linéaire pour un nouveau type de consommation de flux audiovisuels, Disney+ a besoin de contenus originaux et exclusifs pour espérer fidéliser son public. En plus des œuvres de fiction, la plateforme va ainsi proposer un certain nombre d'émissions variées autour de ses franchises et de ses filiales que ce soit des documentaires, des éléments promotionnels, des coulisses de fabrication, des concerts ou des programmes d'ambiance. Elles sont, pour la plupart, supervisées par Disney Branded Television, la filiale chargée du label Disney en dehors du cinéma.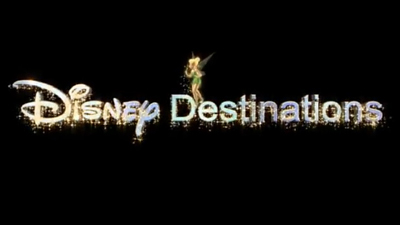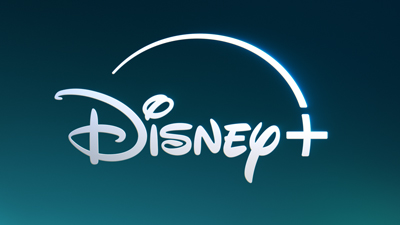 Voici la liste des émissions spéciales américaines ayant pour thématique l'un des labels Disney et diffusées à la télévision, en dehors des chaînes Disney, ou sur Disney+.
Walt Disney Productions
002

Operation Wonderland

Promotionnel • Animation 2D / "Live"

1951

Télévision
003

The Walt Disney Christmas Show

Promotionnel • Animation 2D / "Live"

1951

Télévision
004

The Riddle of Robin Hood

Promotionnel • "Live"

1952

Télévision
005

L'Histoire d'un Film : Peter Pan

Promotionnel • Animation 2D / "Live"

1952

Télévision
006

Dateline Disneyland

Promotionnel • "Live"

1955

Télévision
007

Kodak Presents Disneyland '59

Promotionnel • "Live"

1959

Télévision
008

The Restless Sea

Documentaire • Animation 2D / "Live"

1964

Télévision
009

The Grand Opening of Walt Disney World

Promotionnel • "Live"

1971

Télévision
010

Walt Disney - A Golden Anniversary Salute

Promotionnel • Animation 2D / "Live"

1973

Télévision
011

Sandy in Disneyland

Promotionnel • "Live"

1974

Télévision
012

Herbie Day at Disneyland

Promotionnel • "Live"

1974

Télévision
013

Christmas in Disneyland

Promotionnel • "Live"

1976

Télévision
014

NBC Salutes the 25th Anniversary of The Wonderful World of Disney

Promotionnel • "Live"

1978

Télévision
015

Black Holes - Monsters that Eat Space and Time

Promotionnel • "Live"

1979

Télévision
016

Snow White and the Seven Dwarfs

Promotionnel • "Live"

1980

Télévision
017

Kraft Salutes Disneyland's 25th Anniversary

Promotionnel • "Live"

1980

Télévision
018

Lefty

Documentaire • "Live"

1980

Télévision
019

Florida's Disney Decade

Promotionnel • "Live"

1981

Télévision
020

Kraft Salutes Walt Disney World's 10th Anniversary

Promotionnel • "Live"

1982

Télévision
021

Computers Are People, Too !

Promotionnel • "Live"

1982

Télévision
023

Believe You Can... And You Can !

Promotionnel • "Live"

1983

Télévision
024

Sport Goofy

Compilation • Animation 2D • 6 Émissions

1983 • 1984

Télévision
025

The Fairest of Them All

Promotionnel • Animation 2D / "Live"

1983

Télévision
026

US Junior Tournament

Promotionnel • "Live"

1983

Télévision
027

World Junior Tennis Tournament

Promotionnel • "Live"

1983

Télévision
029

Disney's All-Star Valentine Party

Compilation • Animation 2D

1984

Télévision
030

Disney's All-Star Mother's Day Album

Compilation • Animation 2D

1984

Télévision
031

Walt Disney Presents Sport Goofy's Olympic Games Special

Compilation • Animation 2D

1984

Télévision
Walt Disney Television
001

Disney's Living Seas

Promotionnel • Animation 2D / "Live"

1986

Télévision
003

Disneyland's Summer Vacation Party

Promotionnel • "Live"

1986

Télévision
004

Disney's "Captain Eo" Grand Opening

Promotionnel • "Live"

1986

Télévision
006

Down and Out with Donald Duck

Compilation • Animation 2D

1987

Télévision
007

Disney's Golden Anniversary of Snow White and the Seven Dwarfs

Promotionnel • Animation 2D / "Live"

1987

Télévision
008

An All New Adventure of Disney's Sport Goofy

Compilation • Animation 2D

1987

Télévision
010

Walt Disney World Celebrity Circus

Promotionnel • "Live"

1987

Télévision
011

Disney's Magic in the Magic Kingdom

Promotionnel • "Live"

1988

Télévision
012

Disney's Totally Minnie

Compilation • Animation 2D / "Live"

1988

Télévision
013

Disney's Christmas on Ice

Patinage • "Live" • 2 Émissions

1990 • 1991

Télévision
014

New Kids on the Block at Disney-MGM Studios : Wildest Dreams

Promotionnel • "Live"

1991

Télévision
015

The Best of Disney : 50 Years of Magic

Promotionnel • Animation 2D / "Live"

1991

Télévision
016

Disney's Great American Celebration

Promotionnel • "Live"

1991

Télévision
017

The Darkwing Duck Premiere / Back to School with The Mickey Mouse Club

Promotionnel • Animation 2D / "Live"

1991

Télévision
018

Disney Afternoon Live ! at Disneyland

Promotionnel • Animation 2D / "Live"

1991

Télévision
019

Be Our Guest : The Making of Beauty and the Beast

Promotionnel • Animation 2D

1991

Télévision
020

The Dream is Alive : 20th Anniversary Celebration of Walt Disney World

Promotionnel • "Live"

1991

Télévision
022

Celebrate the Spirit ! Disney's All-Star 4th of July Spectacular

Promotionnel • "Live"

1992

Télévision
023

Disney's Goof Troop

Promotionnel • Animation 2D

1992

Télévision
024

A Goof Troop Christmas

Compilation • Animation 2D • 2 Émissions

1992 • 1993

Télévision
025

Disney's Christmas Fantasy on Ice

Patinage • "Live" • 3 Émissions

1992 • 1994

Télévision
026

Going to Mickey's Toontown

Promotionnel • "Live"

1993

Télévision
027

The Best of Disney Music : A Legacy in Song

Promotionnel • Animation 2D / "Live" • 2 Émissions

1993

Télévision
028

Disneyland Presents : Tales of Toontown

Promotionnel • "Live"

1993

Télévision
029

The Magic of Aladdin

Promotionnel • Animation 2D

1993

Télévision
030

The Making of the NHL's Mighty Ducks

Promotionnel • "Live"

1993

Télévision
031

The Lion King : A Musical Journey with Elton John

Promotionnel • Animation 2D / "Live"

1994

Télévision
032

The Lion King Celebration (A Roaring Good Time)

Promotionnel • Animation 2D / "Live"

1994

Télévision
033

Disney's Greatest Hits on Ice

Patinage • "Live" • 2 Émissions

1994 • 1995

Télévision
034

The Wonderful World of Disney : 40 Years of Television Magic

Promotionnel • "Live"

1994

Télévision
035

Disney's Nancy Kerrigan Special : Dreams on Ice

Patinage • "Live"

1995

Télévision
036

Disney's Beauty and The Beast : The Broadway Musical Comes to L.A.

Promotionnel • "Live"

1995

Télévision
037

Disney's Pocahontas... The Musical Tradition Continues

Promotionnel • Animation 2D / "Live"

1995

Télévision
038

The Making of Disneyland's Indiana Jones Adventure

Promotionnel • "Live"

1995

Télévision
039

Disney's Aladdin on Ice

Patinage • "Live"

1995

Télévision
040

The Making of Toy Story

Promotionnel • Animation 3D

1995

Télévision
041

Disney's Champions on Ice

Patinage • "Live"

1996

Télévision
042

Disney's Most Unlikely Heroes

Promotionnel • Animation 2D / "Live"

1996

Télévision
043

Disney's The Hunchback of Notre Dame : Festival of Fools

Promotionnel • Animation 2D / "Live"

1996

Télévision
044

Disney's 1 Saturday Morning on Friday Night

Promotionnel • "Live" • 3 Émissions

1997 • 1999

Télévision
Buena Vista Television
001

Funny, You Don't Look 200 : A Constitutional Vaudeville

Educatif • Animation 2D / "Live"

1987

Télévision
002

Roger Rabbit et les Secrets de Toonville

Promotionnel • Animation 2D / "Live"

1988

Télévision
003

Rocketeer : Excitement in the Air

Promotionnel • "Live"

1991

Télévision
004

101 Dalmatians : A Canine's Tale

Promotionnel • "Live"

1996

Télévision
005

Disney's Beauty and the Beast : A Concert on Ice

Patinage • "Live"

1996

Télévision
006

Disney's Scott Hamilton : Upside Down

Sport • "Live"

1997

Télévision
007

Disney's Melinda : First Lady of Magic

Magie • "Live"

1997

Télévision
008

Disney's Hercules from Zero to Hero

Promotionnel • "Live"

1997

Télévision
009

Absent-Minded Inventors and the Search for Flubber

Promotionnel • "Live"

1997

Télévision
010

Reflections on Ice : Michelle Kwan Skates to the Music of Disney's Mulan

Patinage • "Live"

1998

Télévision
011

Michelle Kwan Skates to Disney's Greatest Hits

Patinage • "Live"

1999

Télévision
012

Tarzan in Concert with Phil Collins

Concert • Animation 2D / "Live"

1999

Télévision
013

Remember the Titans : An Inspirational Journey Behind the Scenes

Promotionnel • "Live"

2000

Télévision
014

Michelle Kwan : Princess on Ice

Patinage • "Live"

2001

Télévision
015

Atlantis : The Search for the Lost Empire

Promotionnel • Animation 2D / "Live"

2001

Télévision
016

Lilo & Stitch : Aloha from Hollywood

Promotionnel • Animation 2D / "Live"

2002

Télévision
017

The Country Bears Concert For America

Promotionnel • "Live"

2002

Télévision
018

A Merry Mickey Celebration

Promotionnel • "Live"

2003

Télévision
Buena Vista Productions
001

The Jungle Book Reunion

Promotionnel • Animation 2D / "Live"

1990

Télévision
002

DuckTales : The Movie Special

Promotionnel • Animation 2D / "Live"

1990

Télévision
003

The Grand Opening of Euro Disney

Promotionnel • "Live"

1992

Télévision
Disney Destinations
001

Walt Disney World Happy Easter Parade

Promotionnel • "Live" • 14 Émissions

1985 • 1998

Télévision
002

Walt Disney World 4th of July Spectacular

Promotionnel • "Live" • 3 Émissions

1988 • 1990

Télévision
003

Disneyland Blast to the Past

Promotionnel • "Live"

1989

Télévision
004

Walt Disney World : 20 Magical Years

Promotionnel • "Live"

1992

Télévision
005

Komedy 'U' All Stars at Pleasure Island

Promotionnel • "Live"

1993

Télévision
007

Walt Disney World Journey Into Magic

Promotionnel • "Live"

1993

Télévision
008

Disney's Countdown to Kid's Day

Promotionnel • "Live"

1993

Télévision
009

A Musical Christmas at Walt Disney World

Promotionnel • "Live"

1993

Télévision
010

Circus of the Stars Goes to Disneyland

Promotionnel • "Live"

1994

Télévision
011

Alien Encounters from New Tomorrowland

Promotionnel • "Live"

1995

Télévision
012

Celebrate 40 Years of Adventures

Promotionnel • "Live"

1995

Télévision
013

Disney's Spring Break Blast

Télé Réalité • "Live"

1995

Télévision
014

Walt Disney World's 25th Anniversary Party

Promotionnel • "Live"

1997

Télévision
015

Light Magic at Disneyland : A Spectacular Journey

Promotionnel • "Live"

1997

Télévision
016

Walt Disney World Summer Jam Concert

Concert • "Live" • 3 Émissions

1999 • 2001

Télévision
017

Navidad Mágica Disney

Promotionnel • "Live"

2001

Télévision
018

Walt Disney's Parade of Dreams

Promotionnel • "Live"

2005

Télévision
019

Disney : Beyond the Parks

Promotionnel • "Live"

2016

Télévision
020

La Célébration des 50 ans du Walt Disney World Resort

Promotionnel • "Live"

2021

Télévision
Disney Parks Christmas Parade
001

Walt Disney World Very Merry Christmas Parade

Promotionnel • "Live" • 17 Émissions

1983 • 1999

Télévision
002

Walt Disney World Christmas Day Parade

Promotionnel • "Live" • 8 Émissions

2001 • 2008

Télévision
003

Disney Parks Christmas Day Parade

Promotionnel • "Live" • 5 Émissions

2009 • 2013

Télévision
004

Disney Parks Frozen Christmas Celebration

Promotionnel • "Live"

2014

Télévision
005

Disney Parks Unforgettable Christmas Celebration

Promotionnel • "Live"

2015

Télévision
006

Disney Parks Magical Christmas Celebration

Promotionnel • "Live" • 2 Émissions

2016 • 2017

Télévision
007

Disney Parks Magical Christmas Day Parade

Promotionnel • "Live" • 4 Émissions

2018 • 2022

Télévision
008

Disney Parks Magical Christmas Day Celebration

Promotionnel • "Live"

2020

Télévision
New True Life Adventures
001

Alaska : Dances of the Caribou

Documentaire • "Live"

2000

Télévision
002

Elephant Journey

Documentaire • "Live"

2000

Télévision
003

Sea of Sharks

Documentaire • "Live"

2000

Télévision
004

The Everglades : Home of the Living Dinosaurs

Documentaire • "Live"

2000

Télévision
Walt Disney Animation Studios
001

Dreams Come True : A Celebration of Disney Animation

Promotionnel • Animation 2D / "Live"

2009

Télévision
002

The Story of Frozen : Making a Disney Animated Classic

Promotionnel • Animation 2D / "Live"

2014

Télévision
003

Behind the Magic : Snow White and the Seven Dwarfs

Promotionnel • Animation 2D / "Live"

2015

Télévision
004

The Making-of Frozen : A Return to Arendelle

Promotionnel • Animation 3D

2016

Télévision
005

La Bûche de Noël du Château d'Arendelle (Édition 2019)

Écran interactif • Animation 3D

2019

Disney+
006

La Bûche de Noël du Château d'Arendelle (Édition 2020)

Écran interactif • Animation 3D

2020

Disney+
007

La Bûche de Noël du Château d'Arendelle : Joyeuses Fêtes !

Écran interactif • Animation 3D

2021

Disney+
Pixar
001

Toy Story at 20 : To Infinity and Beyond

Promotionnel • Animation 3D / "Live"

2015

Télévision
004

Le Disney+ Day 2021 des Studios Pixar

Promotionnel • Animation 3D / "Live"

2021

Disney+
006

Au-Delà de l'Infini : Buzz et le Voyage dans l'Hypervitesse

Documentaire • Animation 3D / "Live"

2022

Disney+
Disney
001

Descendants 2 : After Party

Promotionnel • "Live"

2017

Télévision
002

Mickey's 90th Spectacular

Promotionnel • Animation 2D / "Live"

2018

Télévision
003

The Lion King : Can You Feel The Love Tonight with Robin Roberts

Promotionnel • Animation 3D / "Live"

2019

Télévision
005

High School Musical : La Comédie Musicale - La Série - Les Coulisses

Documentaire • "Live"

2019

Disney+
006

The Disney Family Singalong

Musique • "Live"

2020

Télévision
007

The Disney Family Singalong : Volume II

Musique • "Live"

2020

Télévision
008

The Disney Holiday Singalong

Musique • "Live"

2020

Télévision
009

High School Musical : La Comédie Musicale - Spécial Noël

Documentaire • "Live"

2020

Disney+
010

Happier Than Ever : Lettre d'Amour à Los Angeles - Le Making-Of

Documentaire • "Live"

2021

Disney+
Autres Labels Disney
001

Disney's American Teacher Awards

Promotionnel • "Live" • 2 Émissions

2000 • 2001

Télévision
002

Backstage with Disney on Broadway : Celebrating 20 Years

Promotionnel • "Live"

2014

Télévision
003

Inside Disneynature : Wild Lives

Documentaire • "Live"

2017

Télévision