Classement par Catégorie - Meilleur Son
Les Oscars ou Academy Awards en anglais sont les plus prestigieuses récompenses cinématographiques américaines. Décernées chaque année depuis 1929 à Los Angeles, leur but premier est de saluer l'excellence des productions américaines du 7ème art. L'attribution de ces distinctions dans les domaines choisis pour représenter les métiers de la création cinématographique (réalisation, interprétation, scénario, technique...) est organisée, gérée et dirigée par l'association professionnelle Academy of Motion Picture Arts and Sciences.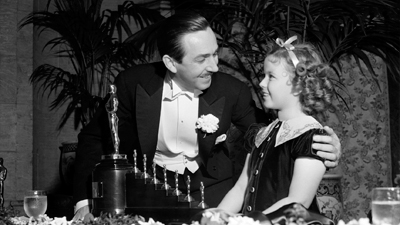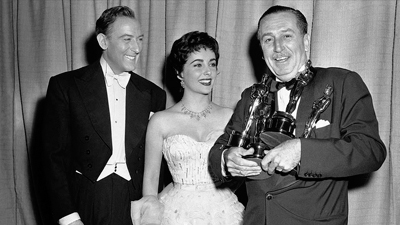 La toute première récompense pour The Walt Disney Company remonte ainsi à 1932 avec l'Oscar du Meilleur Court-Métrage d'Animation décroché pour Des Arbres et des Fleurs. Depuis, les studios Disney ont régulièrement été nommés et remporté nombre de statuettes. Walt Disney est d'ailleurs, toujours aujourd'hui, l'artiste individuel à avoir remporté le plus d'Oscars principalement en tant que producteur. Pour 59 nominations, il a reçu pas moins de 22 Oscars. Il s'est également vu attribuer quatre Oscars d'Honneur !
Toutefois, à ce jour, le label Disney n'a jamais reçu l'Oscar prestigieux du Meilleur Film même si The Walt Disney Company a remporté quatre fois le prix grâce à sa filiale Miramax avant que celle-ci ne soit revendue.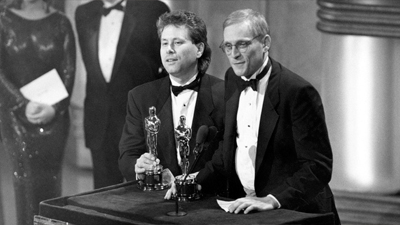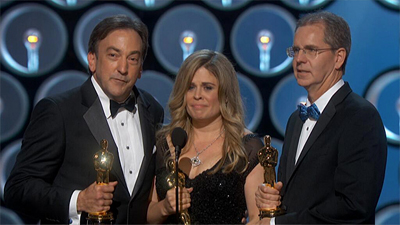 La liste ci-dessous reprend, selon le classement choisi, toutes les nominations et les récompenses des filiales de The Walt Disney Company, c'est à dire toutes celles qu'une filiale a obtenues en son nom ou au nom d'un de ses collaborateurs. Il est précisé que tous les films d'une filiale sont listés à partir du moment où elle appartient à The Walt Disney Company comme Lucasfilm Ltd., Industrial Light & Magic, Skywalker Sound ou The Muppets Studio. Dans le cas où une filiale a été revendue par The Walt Disney Company - à l'exemple de Miramax - seuls les films produits ou distribués pendant la période où elle appartenait à Disney sont proposés ; les films de cette filiale récompensés avant le rachat et/ou après la revente ne sont donc pas listés. Seuls les Oscars des filiales issues de l'achat par The Walt Disney Company d'une majorité de 21th Century Fox ne sont pas encore exhaustifs.
À ce jour, The Walt Disney Company a obtenu 525 récompenses pour 2263 nominations ainsi que 67 Oscars spéciaux.
Voici les autres catégories :