Dès les années 30, Walt Disney utilise ses personnages à des fins commerciales ou publicitaires. L'une des toutes premières prestations "orientées" de ses toons remonte ainsi à un court-métrage réalisé pour la cérémonie des oscars de 1932, Parade des Nominés aux Oscars. Des caricatures des artistes nommés se voit, en effet, accompagnées par des dignes représentants des studios Disney. Pourtant, leur "papa" n'apprécie guère le procédé. Hors période de guerre, ces productions à caractères publicitaires se comptent, il est vrai, sur les doigts d'une main. Walt Disney leurs préfère, à bien des égards, un autre genre, inauguré pendant le deuxième conflit mondial : le court-métrage éducatif. Véritable nouveau mode d'expression, il réussit le tour de force de réconcilier éducation et divertissement. Le papa de Mickey se découvre alors une mission dont il est, à l'évidence, très friand : la vulgarisation du savoir sans l'ennui. Dès lors, son principal destinataire, le grand public, peut lui être reconnaissant de mettre, enfin, la culture à la portée de tous.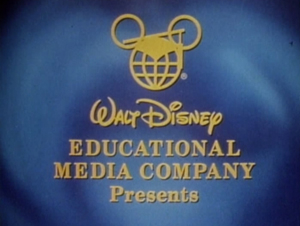 Avant même l'entrée en guerre de son pays dans le second conflit mondial, Walt Disney et un certain nombre de ses talentueux artistes mènent un périple à travers l'Amérique du Sud. Ce voyage, motivé par diverses raisons d'ordre plus ou moins personnel, est une complète réussite. Le papa de Mickey y poursuit, en effet, plusieurs buts. Le premier, managérial, reste une volonté d'éloignement ponctuel de son studio. Un conflit social très dur l'oppose, à l'époque, à une partie de ses équipes et, cristallisant sur sa personne, rancœurs et attaques, Walt Disney se résout de quitter le devant de la scène afin de favoriser une sortie de crise. Le deuxième objectif du voyage est, lui, assurément, artistique. Il consiste à s'imprégner, avec ses collaborateurs, de la culture sud-américaine pour en tirer le meilleur et en exploiter toutes les ressources. Enfin, le troisième et ultime but de l'escapade disneyenne dans le continent frère est moins connu mais tout aussi essentiel. Il revêt un caractère politique évident. Walt Disney et sa délégation se présentent, en effet, au nom des USA, pour célébrer l'amitié des peuples sud et nord américains. La démarche est osée tant l'influence nazie grandit alors dans cette partie du monde. Au final, plusieurs œuvres sont directement les fruits du séjour. Parmi les plus connues, se retrouvent bien sûr Saludos Amigos ou Les Trois Caballeros. Mais la moisson ne s'arrête pas là. Les studios Disney réalisent, en effet, pour l'occasion un certain nombre de cartoons destinés à enseigner l'hygiène aux populations de la région. Health for the Americas : What is Disease?, aussi appelé The Unseen Enemy, en est d'ailleurs l'archétype. Traitant du délicat problème des eaux usés, le court métrage se fait l'avocat de l'équipement de chaque village d'un système local d'épuration. Sorti finalement en Technicolor en 1945, il utilise, pour se faire, principalement des graphiques, images fixes et diagrammes. Seules certaines de ses scènes, en nombre restreint, sont animées.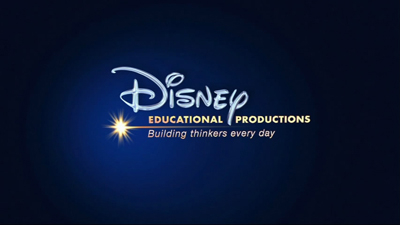 The Winged Scourge est un autre court-métrage éducatif. Très rare, il est produit par les studios Disney, sur commande du "Coordinator of Inter-American Affairs". Plus tard, il sert même de film d'entrainement pour l'armée américaine. Il met, ainsi, en vedette l'ennemi public numéro un du soldat : le moustique, redoutable machine à transmettre de dangereuses maladies, dont la malaria. Les sept nains de Blanche Neige et les Sept Nains y apparaissent en guests stars et révèlent à l'assistance les méfaits de l'insecte. Des scènes entièrement animées, de haute qualité, expliquent comment le combattre concrètement, en mettant, ici, de fins grillages aux fenêtres et là, une moustiquaire sur les lits.
L'entrée en guerre des Etats-Unis le 7 décembre 1941 marque le début de la réquisition des studios Disney par l'armée américaine. Ils sont utilisés pour réaliser des courts-métrages à vocation éducative ou à des fins de propagande. Ces derniers utilisent essentiellement des stars "maison" pour vanter l'effort de guerre. The New Spirit ou The Spirit of '43 sont aujourd'hui les symboles les plus marquant de la collaboration de Walt Disney avec les forces militaires de son pays. Le travail accumulé pour réaliser toutes les commandes est d'ailleurs tout simplement stupéfiant. A son plus haut niveau d'avant-guerre, les studios Disney sortent, en effet, environ 11 500 mètres de pellicules. Entre 1942 et 1943, le nombre est multiplié par cinq. Ce résultat est d'autant plus remarquable que les sujets des films de commande se situent artistiquement à des années lumières du savoir-faire d'alors de la compagnie de Mickey. Oubliés les gags et autres situations rocambolesques. Il convient désormais de parler, entre autres, de tanks, de maladies ou d'hygiène.
Four Methods of Flush Riveting commandé par le Lockheed Company, un entrepreneur militaire, constitue ainsi l'une des toutes premières productions liées à l'effort de guerre. Dénuée d'humour, destinée à enseigner quatre méthodes de rivetage, elle détonne cependant avec ses suivantes qui, conservant leur caractère de film d'entrainement, adopte un ton plus léger ou drôle. Mickey et ses amis ont décidément bien du mal à garder leur sérieux...
Walt Disney n'est pas un pionnier du film éducatif, et encore moins de la propagande cinématographique militaire. Bien que sa première production dans le genre hygiéniste remonte déjà à sa période Laugh-O-Grams, avec Tommy Tucker's Tooth, sorti en 1922, il convient de préciser qu'il s'est, en fait, largement inspiré du travail de Max Fleischer réalisé au cours de la première guerre mondiale. Les créations de l'auteur de la série de cartoons muets Out of the Inkwell, ont, en effet, remporté à l'époque un tel succès que le gouvernement américain reprend l'idée pour le nouveau conflit. Des études ont démontré, il est vrai, que le message était mieux acquis par le public s'il passait par de l'animation plutôt que par des prises de vues réelles. La brutale montée en puissance de l'effort de guerre rend urgent l'éducation des troupes comme des populations. Ni les unes, ni les autres ne sont vraiment préparées à un conflit de cette envergure. Le gouvernement américain veut donc rattraper son retard : Disney va l'y aider...
La paix revenue, Walt Disney n'entend pas poursuivre la production de films à vocation éducative ou de propagande. Il entend, en effet, revenir au cœur de son métier, le divertissement. Toutefois, il ne s'interdit pas quelques incartades dans le genre. Certaines œuvres sont d'ailleurs tellement fédératrices, tel How to Catch a Cold ou The Story of Menstruation, que leur fenêtre de diffusion dans les écoles américaines s'étale sur plusieurs années.
Aux débuts des années 50, alors que les studios investissent à tout va et se diversifient dans l'univers de la télévision ou des loisirs, le marché des films commerciaux ou éducatifs, jugé très secondaire, est purement et simplement abandonné. Walt Disney conserve toutefois la volonté de produire du divertissement à valeur ajoutée. Il entend continuer ainsi une mission culturelle et éducative sans pour autant la revendiquer. Le meilleur exemple de cette politique artistique ambitieuse est assurément le cartoon, Donald au Pays des Mathémagiques, sorti en 1959. Entraîné par sa curiosité légendaire, le canard irascible s'aventure, en effet, dans un mystérieux monde imaginaire où les arbres ont des racines carrées et les rivières débordent de chiffres. Ce classique de Donald, nommé pour l'Oscar du meilleur court-métrage documentaire, est d'abord diffusé en première partie de Darby O'Gill et les Farfadets. Deux ans plus tard, il a le privilège d'être introduit par Ludwig Von Drake (Donald Dingue) dans l'épisode d'inauguration (Vive la Couleur / Donald au Pays des Mathémagiques) de l'ancien show Disneyland, rebaptisé Walt Disney's Wonderful World of Color et désormais diffusé en couleur sur la chaîne NBC. Donald au Pays des Mathémagiques est mis rapidement à la disposition des écoles et devient vite le plus populaire des films éducatifs jamais produits par Disney. Le papa de Mickey aime à en résumer l'incroyable impact en expliquant : "Le dessin animé est un bon moyen de stimuler l'intérêt (...) Nous avons ainsi pu expliqué les mathématiques tout en intéressant le public".
Pour autant, même s'il arrête de produire des cartoons commerciaux, sponsorisés par des entreprises tiers et dont le propos est éducatif ou institutionnel, Walt Disney va tout de même proposer régulièrement des extraits de ses films, cartoons ou épisodes télés aux écoles américaines en les sortant en 16mm, et ce, jusqu'au milieu des années 60. C'est à cette époque, avec Steel and America et Donald's Fire Survival Plan, qu'il se met à produire des courts-métrages uniquement pour les établissements scolaires. Si certains sont des compilations d'œuvres existantes, d'autres, par contre, sont de vraies créations.
Le 25 juin 1969, les héritiers de Walt Disney, désormais à la tête des studios, décident de créer une entreprise spécialement dédiée aux productions éducatives : la Walt Disney Educational Materials Co. Elle changera une première fois de nom en Walt Disney Educational Media Co. avant de se nommer définitivement Disney Educational Productions.
Reading for the Americas
001

La História de José

Animation 2D • Coordinator of Inter-American Affairs

1944

Cinéma
002

José Come Bien

Animation 2D • Coordinator of Inter-American Affairs

1944

Cinéma
003

La História de Ramón

Animation 2D • Coordinator of Inter-American Affairs

1945

Cinéma
004

Ramón Está Enfermo

Animation 2D • Coordinator of Inter-American Affairs

1945

Cinéma
Health for the Americas
001

Infant Care

Animation 2D • Coordinator of Inter-American Affairs

1945

Cinéma
002

Hookworm

Animation 2D • Coordinator of Inter-American Affairs

1945

Cinéma
003

Cleanliness Brings Health

Animation 2D • Coordinator of Inter-American Affairs

1945

Cinéma
004

How Disease Travels

Animation 2D • Coordinator of Inter-American Affairs

1945

Cinéma
005

Les Insectes Porteurs de Maladie

Animation 2D • Coordinator of Inter-American Affairs

1945

Cinéma
006

The Human Body

Animation 2D • Coordinator of Inter-American Affairs

1945

Cinéma
007

The Unseen Enemy (What Is Disease ?)

Animation 2D • Coordinator of Inter-American Affairs

1945

Cinéma
008

Tuberculosis

Animation 2D • Coordinator of Inter-American Affairs

1945

Cinéma
009

Environmental Sanitation

Animation 2D • Coordinator of Inter-American Affairs

1946

Cinéma
010

Planning for Good Eating

Animation 2D • Coordinator of Inter-American Affairs

1946

Cinéma
Destination
001

Careers

Animation 2D / Film "Live" • EPCOT Educational Media

1984

16 mm
002

Communications

Animation 2D / Film "Live" • EPCOT Educational Media

1984

16 mm
003

Excellence

Animation 2D / Film "Live" • EPCOT Educational Media

1984

16 mm
004

Science

Animation 2D / Film "Live" • EPCOT Educational Media

1984

16 mm
Language Arts Through Imagination
001

Would You Eat a Blue Potato ?

Animation 2D / Film "Live" • EPCOT Educational Media

1988

16 mm
002

What Can You See by Looking ?

Animation 2D / Film "Live" • EPCOT Educational Media

1988

16 mm
003

Do Dragons Dream ?

Animation 2D / Film "Live" • EPCOT Educational Media

1988

16 mm
004

How Does It Feel to Be an Elephant

Animation 2D / Film "Live" • EPCOT Educational Media

1988

16 mm
005

How Does It Feel to Fly

Animation 2D / Film "Live" • EPCOT Educational Media

1988

16 mm
006

How Does Sound Sound

Animation 2D / Film "Live" • EPCOT Educational Media

1988

16 mm
007

Reading Magic With Figment and Peter Pan

Animation 2D / Film "Live" • EPCOT Educational Media

1989

16 mm
008

Writing Magic With Figment and Alice in Wonderland

Animation 2D / Film "Live" • EPCOT Educational Media

1989

16 mm
009

What's an Abra Without a Cadabra ?

Animation 2D / Film "Live" • EPCOT Educational Media

1989

16 mm
010

Where Does Time Fly ?

Animation 2D / Film "Live" • EPCOT Educational Media

1989

16 mm
011

Case of the Missing Space

Animation 2D / Film "Live" • EPCOT Educational Media

1989

16 mm
Wild About Safety
001

Les Mesures de Sécurité Domestique

Animation 2D

2008

Vidéo
002

Les Pros de la Sécurité se Mettent au Vert

Animation 2D

2009

Vidéo
003

Timon & Pumbaa se Jettent à l'Eau

Animation 2D

2009

Vidéo
004

Conseils Sécurité sur le Feu

Animation 2D

2009

Vidéo
005

Timon and Pumbaa, Safety Smart Healthy & Fit !

Animation 2D

2011

Vidéo
006

Timon and Pumbaa, Safety Smart Online

Animation 2D

2012

Vidéo
007

Timon and Pumbaa, Safety Smart On the Go !

Animation 2D

2013

Vidéo
008

Timon and Pumbaa, Safety Smart Honest & Real !

Animation 2D

2013

Vidéo
Disney x
001

Disney x Givenchy : Les 101 Dalmatiens

Animation 2D • Givenchy

2022

Internet
002

Disney x Givenchy : Oswald le Lapin Chanceux

Animation 2D / Film "Live" • Givenchy

2022

Internet
003

Disney100 X Charlotte Tilbury

Animation 2D / Film "Live" • Charlotte Tilbury

2023

Internet
Liste des cartoons recyclés
001

Animation 2D • Extrait du Film Victory Through Air Power

1952

16 mm
002

A World Is Born

Animation 2D

1955

16 mm
003

Animation 2D / Film "Live" • Extrait de l'Émission À la Conquête de l'Espace

1964

16 mm
004

Animation 2D • Extrait de l'Émission La Grande Famille des Félins

1968

16 mm
005

Room for Heroes

Animation 2D / Film "Live"

1971

16 mm
006

Milestones in Animation

Animation 2D

1973

16 mm
007

How Alaska Joined the World

Animation 2D • Extrait de l'Émission A Salute to Alaska

1973

16 mm
008

Milestones for Mickey

Animation 2D

1974

16 mm
011

Animation 2D / Film "Live" • Extrait de l'Émission The Story of the Animated Drawing

1975

16 mm
012

Creative Film Adventures #1

Animation 2D / Film "Live"

1976

16 mm
013

Creative Film Adventures #2

Animation 2D / Film "Live"

1976

16 mm
014

Frank and Ollie : Four Decades of Disney Animation

Animation 2D / Film "Live"

1978

16 mm
015

The Atom : A Closer Look

Animation 2D / Film "Live"

1980

16 mm
016

Get it Right : Following Directions With Goofy

Animation 2D

1982

16 mm
017

Buyer Be Wise

Animation 2D

1982

16 mm
018

Jiminy Cricket, P.S. (Problem Solver)

Animation 2D

1983

16 mm
019

A Goofy Look at Valentine's Day

Animation 2D

1983

16 mm
021

Disney's Wonderful World of Winter

Animation 2D

1983

16 mm
022

Aesop's Hare and the Tortoise

Animation 2D / Film "Live" • Extrait de l'Émission D'Ésope à Andersen

1986

16 mm
023

Hans Christian Andersen's The Ugly Duckling

Animation 2D / Film "Live" • Extrait de l'Émission D'Ésope à Andersen

1986

16 mm
024

Goofy's Hygiene Game

Animation 2D / Film "Live"

1987

16 mm
025

Courtesy Is Caring

Animation 2D

1987

16 mm
026

Time for Table Manners

Animation 2D

1987

16 mm
027

Disney's Animated Alphabet

Animation 2D

1988

16 mm
028

Disney's Countdown

Animation 2D

1988

16 mm
029

Winnie the Pooh's ABC of Me

Animation 2D

1990

16 mm
A Lesson
001

Alice in Wonderland : A Lesson in Appreciating Differences

Animation 2D / Film "Live"

1978

16 mm
002

Bambi : A Lesson in Perseverance

Animation 2D / Film "Live"

1978

16 mm
003

Lady and the Tramp : A Lesson in Sharing Attention

Animation 2D / Film "Live"

1978

16 mm
004

Pinocchio : A Lesson in Honesty

Animation 2D / Film "Live"

1978

16 mm
005

Snow White : A Lesson in Cooperation

Animation 2D / Film "Live"

1978

16 mm
006

Cinderella : A Lesson in Compromise

Animation 2D / Film "Live"

1981

16 mm
007

Dumbo : A Lesson in Being Prepared

Animation 2D / Film "Live"

1981

16 mm
008

The Fox and the Hound : A Lesson in Being Careful

Animation 2D / Film "Live"

1981

16 mm
009

The Jungle Book : A Lesson in Accepting Change

Animation 2D / Film "Live"

1981

16 mm
010

101 Dalmatians : A Lesson in Self-Assertion

Animation 2D / Film "Live"

1981

16 mm