Star Wars, le monde imaginé par George Lucas, est tellement vaste que les fans ont toujours adoré se plonger dedans. Pour les satisfaire, le producteur a donc permis l'exploitation de celui-ci dans un ensemble, plus ou moins cohérent, appelé l'Univers Étendu. Il raconte des pans entiers de l'aventure qui se passent en dehors des films complétant et abordant des aspects non vus dans les productions audiovisuelles. L'Univers Étendu est ainsi principalement foisonnant en édition que cela soit au niveau des romans, des nouvelles ou des comics mais se retrouve également dans les jeux de rôles ou les jeux vidéo.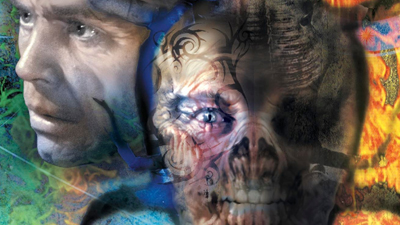 L'univers de George Lucas se fait donc encore plus riche en raison de l'exploration de nombreux éléments de sa chronologie, venant compléter ce qui a été déjà développé. L'inestimable œuvre peut ainsi être découpée en périodes, sachant que l'an 0 correspond à la bataille de Yavin dans Star Wars : Un Nouvel Espoir :
La Pré-République se passant avant l'an - 25 000 remontant à la création de la république ;
L'Ancienne République de -25 000 à - 1 000 parlant de la paix durable que connut la galaxie ;
L'Avènement de l'Empire de -1000 à -19 montrant la prise de pouvoir des Sith ;
L'Empire de -19 à +4 racontant les années noires de Palpatine ;
La Nouvelle République de +5 à +24 retraçant l'après-guerre et la difficile reconstruction de paix ;
Le Nouvel Ordre Jedi de +25 à +36 narrant la guerre contre Yuuzhan Vong ;
L'Héritage à partir de l'an +37 couvrant la chute de l'Alliance et l'avènement du nouvel Empire.
Une chose doit néanmoins être gardée à l'esprit : George Lucas, de l'époque où il supervisait lui-même la saga Star Wars, a toujours considéré l'Univers Etendu comme un univers parallèle ! Pour lui, l'Univers Officiel n'était composé que des films (puis de la série The Clone Wars quand il l'a lancée). Ainsi, laissait-il une grande liberté artistique aux auteurs pour broder autour des évènements de la Saga qu'il avait créée. C'est évidemment sa filiale Lucas Licensing qui se chargeait de conserver une certaine continuité entre tout ce qui était publié. Parallèlement et assez vite, certaines œuvres se voient également décanonisés en littérature comme par exemple les premiers comics sortis chez Marvel à la fin des années 70 ou encore les romans pour la jeunesse de La Saga du Prince Ken. Même si certaines incohérences ont vu le jour de-ci de-là, globalement, l'Univers Légendes est resté majoritairement logique.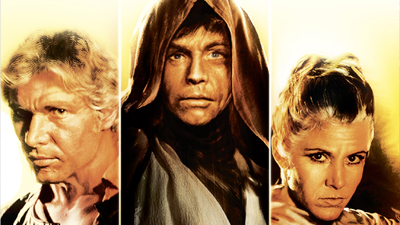 Avec le rachat de Lucasfilm, Ltd. par The Walt Disney Company en 2012, la donne change. La filiale désormais dirigé par Kathleen Kennedy met, il est vrai, fin à l'Univers Étendu afin de laisser les coudées franches aux scénaristes et leur permettre de partir d'une feuille blanche sans s'inquiéter de la cohérence de l'ensemble de l'univers. La décision est ainsi annoncée le 25 avril 2014. L'ancien Univers Étendu devient officiellement un univers parallèle et prend le label d'Univers Légendes.
Ci-dessous, la liste accessible par le bouton Chronologie Complète (qui est aussi la liste affichée par défaut) reprend toutes les œuvres dites Légendes dans leur ordre chronologique narrative dans l'Univers Star Wars, et non dans l'ordre de parution, comme c'est le cas dans les autres listes proposées dans le chapitre de la littérature Star Wars. Même si elle n'est pas exhaustive, elle permet de réellement approfondir sa connaissance de la riche mythologie starwarsiène et d'en proposer une découverte chronologique.
La liste accessible par le bouton Chronologie Audiovisuelle permet, elle, de savoir où se situe tel film, téléfilm ou série au sein de l'univers Star Wars et donc de choisir son rythme et son ordre de visionnage. Cette chronologie, établie suivant l'ordre des événements narratifs, permet de rajouter les œuvres télévisuelles tout en proposant un ordre cinématographique différent de celui venu de la sortie des films ou de celui séparant la saga numérotée des spin-off.
L'Ancienne République
Chronologie par Année
AN -3964 à -3963
001

Star Wars : L'Ancienne République - Tome 1

Comics

2006 • 2007

BD
AN -3956
002

The Old Republic - 3 : Revan

Science-fiction

2011

Roman
AN -3653
003

The Old Republic - 2 : Complots

Science-fiction

2011

Roman
AN -3645
004

Moisson Rouge

Science-fiction

2010

Roman
AN -3643
005

The Old Republic - 1 : Alliance fatale

Science-fiction

2010

Roman
AN -3640
006

The Old Republic - 4 : Annihilation

Science-fiction

2012

Roman
AN -1032
007

Chevalier Errant

Science-fiction

2011

Roman
AN -1020
008

Dark Bane - 1 : La Voie de la Destruction

Science-fiction

2006

Roman
AN -1000
009

Dark Bane - 2 : La Règle des Deux

Science-fiction

2007

Roman
L'Avènement de l'Empire
Chronologie par Année
AN -980
001

Dark Bane - 3 : La Dynastie du mal

Science-fiction

2009

Roman
AN -88 à -32
002

Star Wars : L'Ascension des Sith - Tome 1

Comics

1999 • 2011

BD
AN -67
003

Dark Plagueis

Science-fiction

2012

Roman
AN -44
004

Les Apprentis Jedi - 1 : Premières Armes

Science-fiction

1999

Roman Junior
005

Les Apprentis Jedi - 2 : La Menace Surgie du Passé

Science-fiction

1999

Roman Junior
006

Les Apprentis Jedi - 3 : Les Voleurs de Mémoire

Science-fiction

1999

Roman Junior
007

Les Apprentis Jedi - 4 : La Marque Royale

Science-fiction

1999

Roman Junior
008

Les Apprentis Jedi - 5 : Jedi Contre Jedi

Science-fiction

1999

Roman Junior
009

Les Apprentis Jedi - 6 : L'Heure du Choix

Science-fiction

2000

Roman Junior
010

Les Apprentis Jedi - 7 : Le Temple Assiégé

Science-fiction

2000

Roman Junior
011

Les Apprentis Jedi - 8 : Le Jour du Jugement

Science-fiction

2000

Roman Junior
AN -43
012

Les Apprentis Jedi - 9 : Le Combat pour la Vérité

Science-fiction

2000

Roman Junior
013

Les Apprentis Jedi - 10 : La Paix Menacé

Science-fiction

2000

Roman Junior
014

Les Apprentis Jedi - 11 : Chasseuse de Primes

Science-fiction

2000

Roman Junior
015

Les Apprentis Jedi - 12 : Danger Mortel

Science-fiction

2001

Roman Junior
016

Les Apprentis Jedi - 13 : Périlleux Sauvetage

Science-fiction

2001

Roman Junior
AN -41
017

Les Apprentis Jedi - Édition Spéciale I : Trahisons

Science-fiction

2001

Roman Junior
AN -40
018

Les Apprentis Jedi - 14 : Les Liens les Plus Forts

Science-fiction

2001

Roman Junior
019

Les Apprentis Jedi - 15 : La Fin de l'Espoir

Science-fiction

2001

Roman Junior
020

Les Apprentis Jedi - 16 : Désir de Vengeance

Science-fiction

2001

Roman Junior
021

Les Apprentis Jedi - 17 : L'Unique Témoin

Science-fiction

2002

Roman Junior
022

Les Apprentis Jedi - 18 : Les Erreurs du Passé

Science-fiction

2002

Roman Junior
AN -39
023

Les Apprentis Jedi - Édition Spéciale II : Les Disciples Noirs

Science-fiction

2002

Roman Junior
AN -33
025

Dark Maul : L'Ombre du Chasseur

Science-fiction

2001

Roman
026

Maul : Prisonnier

Science-fiction

2014

Roman
AN -32
028

001

Épisode I : La Menace Fantôme

Science-fiction

1999

Roman
029

001

Star Wars : La Menace Révélée - Tome 1

Comics

1999 • 2005

BD
AN -29
030

001

Planète Rebelle

Science-fiction

2000

Roman
AN -27
031

001

Vol Vers l'Infini

Science-fiction

2006

Roman
AN -23
032

001

Tempête Intergalactique

Science-fiction

2002

Roman
AN -22
034

002

Épisode II : L'Attaque des Clones

Science-fiction

2002

Roman
035

002

Boba Fett : Apprenti Mercenaire

Science-fiction

2002

Roman Junior
036

003

Star Wars : Clone Wars - Volume I

Animation 3D

2003 • 2004

Télévision
038

004

The Clone Wars

Science-fiction

2008

Roman
039

004

Star Wars : La Guerre des Clones - Tome 1

Comics

2002 • 2005

BD
040

004

Republic Commando - 1 : Contact Zéro

Science-fiction

2004

Roman
041

004

The Clone Wars : En territoire inconnu

Science-fiction

2008

Roman
042

004

The Clone Wars : Pas de Prisonniers

Science-fiction

2009

Roman
043

004

The Clone Wars : Gambit : Infiltré

Science-fiction

2010

Roman
044

004

The Clone Wars : Gambit : Siège

Science-fiction

2010

Roman
045

004

La Guerre des Clones - 1 : Point de Rupture

Science-fiction

2003

Roman
AN -22 à -21
046

005

Star Wars : The Clone Wars - Saison 1

Animation 3D

2008 • 2009

Télévision
AN -22 à -20
047

005

Star Wars : La Guerre des Clones - Tome 2

Comics

2003 • 2012

BD
AN -21
048

006

Star Wars : The Clone Wars - Saison 2

Animation 3D

2009 • 2010

Télévision
049

006

Republic Commando - 2 : Triple zéro

Science-fiction

2006

Roman
050

006

La Guerre des Clones - 2 : Tempête sur Cestus

Science-fiction

2004

Roman
AN -21 à -20
051

007

Star Wars : The Clone Wars - Saison 3

Animation 3D

2010 • 2011

Télévision
AN -20
052

008

Star Wars : The Clone Wars - Saison 4

Animation 3D

2011 • 2012

Télévision
053

008

Republic Commando - 3 : True Colors

Science-fiction

2007

Roman
054

008

La Guerre des Clones - 3 : Medstar - I : Chirurgiens de l'Espace

Science-fiction

2004

Roman
055

008

La Guerre des Clones - 4 : Medstar - II : Guérisseuse Jedi

Science-fiction

2004

Roman
056

008

La Guerre des Clones - 5 : L'Épreuve du Jedi

Science-fiction

2004

Roman
057

008

La Guerre des Clones - 6 : Yoda : Sombre Rencontre

Science-fiction

2004

Roman
AN -20 à -19
058

009

Star Wars : The Clone Wars - Saison 5

Animation 3D

2012 • 2013

Télévision
AN -19
059

010

Star Wars : The Clone Wars - Saison 6

Animation 3D

2014 • 2014

Télévision
060

011

Star Wars : Clone Wars - Volume II

Animation 3D

2005 • 2005

Télévision
061

011

Le Labyrinthe du Mal

Science-fiction

2005

Roman
063

012

Épisode III : La Revanche des Sith

Science-fiction

2005

Roman
064

012

Republic Commando - 4 : Ordre 66

Science-fiction

2008

Roman
L'Héritage
Chronologie par Année
AN 40
001

014

L'Héritage de la Force - 1 : Trahison

Science-fiction

2006

Roman
002

014

L'Héritage de la Force - 2 : Descendances

Science-fiction

2006

Roman
003

014

L'Héritage de la Force - 3 : Tempête

Science-fiction

2006

Roman
004

014

L'Héritage de la Force - 4 : Exil

Science-fiction

2007

Roman
005

014

L'Héritage de la Force - 5 : Sacrifice

Science-fiction

2007

Roman
006

014

L'Héritage de la Force - 6 : Enfer

Science-fiction

2007

Roman
007

014

L'Héritage de la Force - 7 : Fureur

Science-fiction

2007

Roman
AN 41
008

014

L'Héritage de la Force - 8 : Révélation

Science-fiction

2008

Roman
009

014

L'Héritage de la Force - 9 : Invincible

Science-fiction

2008

Roman
010

014

Crosscurrent

Science-fiction

2010

Roman
AN 43
012

014

Le Faucon Millenium

Science-fiction

2008

Roman
013

014

Le Destin des Jedi - 1 : Proscrit

Science-fiction

2009

Roman
014

014

Le Destin des Jedi - 2 : Présage

Science-fiction

2009

Roman
015

014

Le Destin des Jedi - 3 : Abysse

Science-fiction

2009

Roman
016

014

Le Destin des Jedi - 4 : Revers

Science-fiction

2010

Roman
017

014

Le Destin des Jedi - 5 : Alliés

Science-fiction

2010

Roman
018

014

Le Destin des Jedi - 6 : Vortex

Science-fiction

2010

Roman
019

014

Le Destin des Jedi - 7 : Jugement

Science-fiction

2011

Roman
020

014

Le Destin des Jedi - 8 : Ascension

Science-fiction

2011

Roman
021

014

Le Destin des Jedi - 9 : Apocalypse

Science-fiction

2012

Roman
AN 44
022

014

X-Wing : Mercy Kill

Science-fiction

2012

Roman
AN 45
023

014

L'Ultime Épreuve

Science-fiction

2013

Roman
AN 130 à 137
024

014

Star Wars : L'Héritage - Tome 1

Comics

2006 • 2008

BD