Star Wars, le monde imaginé par George Lucas est tellement vaste que les fans ont toujours adoré se plonger dedans. Pour les satisfaire, le producteur a donc permis l'exploitation de celui-ci dans un ensemble, plus ou moins cohérent, appelé l'Univers Étendu. Celui-ci raconte des pans de l'aventure qui se passent en dehors des films complétant et abordant des aspects non vus dans les productions audiovisuelles. L'Univers Étendu est principalement foisonnant en édition que cela soit au niveau des romans ou des comics mais se retrouve également dans les jeux de rôles ou les jeux vidéo. D'un point de vue littéraire, l'Univers Étendu se répartit en trois périodes, chacune avec son propre éditeur et représentant une étape clé de la mise en place de la mythologie Star Wars.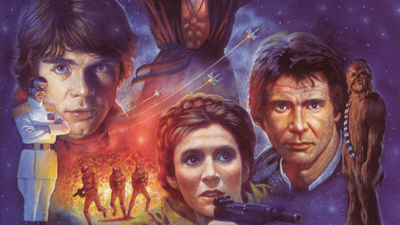 La première période s'étale de 1976 à 1983, c'est-à-dire un an avant la sortie de Star Wars : Un Nouvel Espoir jusqu'à l'année de sortie de Star Wars : Le Retour du Jedi. C'est Del Rey, une filiale de Random House, qui se charge de publier les dix romans de cette période. D'abord, il sort la novélisation des trois longs-métrages dont le premier livre est en librairie six mois avant la sortie au cinéma du film sur lequel il se base. L'écriture du premier opus est attribuée à George Lucas alors même que son auteur est en réalité Alan Dean Foster ! Ce dernier signe également un roman indépendant, Splinter of the Mind's Eye (jamais traduit en français) qui s'avère être le scénario du téléfilm qui aurait dû servir de suite à la télévision si le premier film de cinéma n'avait pas remporté le succès escompté. Enfin, deux trilogies, une sur Han solo et une autre sur Lando Calrissian, viennent compléter le tout.
Il faut ensuite attendre huit ans pour que Star Wars renaisse en roman. Ce sera chose faite en 1991, où Bantam Spectra, une autre filiale de Random House, publie ce que de nombreux fans considèrent comme le pilier central de tout l'Univers Étendu, L'Héritier de l'Empire par Timothy Zahn, premier volet d'une trilogie. L'éditeur enchaine alors à un rythme soutenu des histoires se passant pendant et surtout après la trilogie originelle. Bantam Spectra va ainsi être responsable des romans Star Wars jusqu'en 1999 et la sortie de Star Wars : La Menace Fantôme. Entre temps, il propose soit des séries à suites comme X-Wings ou L'Académie Jedi, soit des romans unitaires comme Le Mariage de la Princesse Leia ou Les Enfants du Jedi.
Enfin, à partir de 1999, Del Rey, toujours filiale de Random House, reprend en charge le catalogue des romans Star Wars. Qui dit nouvelle trilogie au cinéma, dit, en effet, nouveaux fans ! L'univers de George Lucas va donc se faire plus encore foisonnant et explorer de nombreux éléments de la chronologie, le tout en complétant ce qui a été déjà fait. Pour autant, George Lucas considérait l'Univers Étendu comme un élément secondaire de sa saga. Ce qui comptait étaient les films et uniquement eux, peu importe s'ils contredisaient un fait raconté précédemment dans un comics ou un roman.
Toute cette chronologie ainsi que l'Univers Étendu dans son ensemble sont cependant remis en cause par la mise en chantier d'une nouvelle trilogie ainsi que des films spin-off consécutifs au rachat de Lucasfilm Ltd. par The Walt Disney Company. 2014 marque donc la fin d'un cycle ; le troisième, pour l'Univers Étendu. Mais le quatrième apporte vite un lot de bouleversements comme aucun des trois autres n'en avait connus. La seule chose qui ne change pas est technique : l'éditeur Del Rey garde les droits de publication des romans adultes de la franchise. En revanche, coté éditorial, c'est le grand chambardement. Lucasfilm Ltd. annonce en effet que l'Univers Etendu est désormais purement et simplement caduc : tout ce qui a été publié avant le 2 septembre 2014 ne fait donc plus partie de la chronologie officielle de l'univers Star Wars. Les anciens romans Star Wars intègrent désormais le label Univers Légendes et sont rétrogradés en histoires secondaires sans lien avec la saga. Une sorte d'univers parallèle en somme ! L'Univers Étendu est donc relancé à partir du 2 septembre 2014 : à partir de cette date, tout ce qui sort autour de la franchise - les films bien-sûr, mais aussi la télévision, les comics, les jeux vidéo... et les romans – est réputé faire partie de la chronologie officielle. Le premier roman de ce nouvel univers est ainsi Une Nouvelle Aube, un préquel à la nouvelle série Star Wars : Rebels. D'autres romans devraient ensuite sortir tous les deux mois en se focalisant sur des personnages secondaires ou des événements mineurs.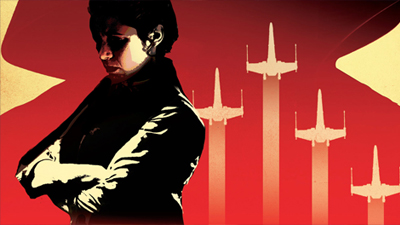 En France, si de nombreux romans sont sortis, notamment aux Presse de la Cité pour les hardcovers, et chez Pocket ou au Fleuve Noir pour les livres de poche, tout n'est pas disponible. Au départ même, aucune numérotation n'est apposée sur les romans : ce n'est seulement qu'à partir de la parution du quarante-septième livre intitulé Point d'Équilibre, qu'un numéro apparait sur la tranche. La grande majorité des romans précédents sont alors réédités avec la fameuse numérotation.
D'un point de vue littéraire, l'Univers Étendu est donc avant tout réputé pour ses romans. Pour autant, une source reste quasiment inconnue du public français : celle des nouvelles. Les nouvelles, c'est-à-dire des histoires courtes dont la longueur varie de quelques pages à une petite vingtaine, sont apparues au début des années 90 notamment grâce à l'éditeur Bantam Spectra qui, en parallèle, des romans en publie un certain nombre au sein de recueils : Tales from the Mos Eisley Cantina, Tales From Jabba's Palace, Tales of the Bounty Hunters, Tales from the Empire et Tales from the New Republic. Son successeur Del Rey dans les années 2000 reprend certes le flambeau mais dans une approche différente ; il se limite en effet à la publication d'un seul recueil (Lost Tribe of the Sith : The Collected Stories) mais investit le monde des nouvelles via des ebooks ou des publications en ligne. Enfin, en dehors de ces deux éditeurs, de nombreuses nouvelles sont proposées soit dans des magazines comme Star Wars Adventure, Star Wars Galaxy, Star Wars Gamer ou Star Wars Insider ; soit, en ligne, sur le site de fan club officiel Star Wars.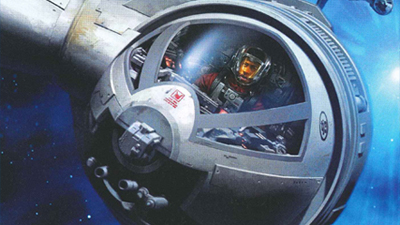 En France, sur la bonne centaine de nouvelles disponibles dans l'Univers Légendes, seules trois ont été traduites, toutes chez Pocket. Ainsi, Dark Maul : Saboteur et Dark Maul : Entrave se retrouve dans la réédition du roman Dark Maul : L'Ombre du Chasseur tandis que Fin de Partie est elle disponible dans la novélisation, Épisode I : La Menace Fantôme. La bonne nouvelle vient, en 2015, de la création du magazine Star Wars Insider en France publié par Panini Comics à la suite de sa reprise de la licence de l'Univers Officiel de Star Wars en comics. L'éditeur a, en effet, décidé de publier une nouvelle par numéro, le tout premier proposant La Fin de l'Histoire.
En plus de tout cela, la saga Star Wars se décline également sur le marché de l'édition pour la jeunesse. Elle a d'ailleurs connu trois éditeurs aux États-Unis. Bantam Spectra fut ainsi responsable de l'édition jeunesse en même temps que l'édition adulte au cours des années 90. Ils sont épaulés par Boulevard. Quatre séries « Jeunesse » voient alors le jour dont trois sont traduites en français dont la fameuse série Les Jeunes Chevaliers Jedi. A partir des années 2000, Del Rey récupère les droits des éditions « Adulte » tandis que Scholastic se charge, elle, de publier les aventures pour la jeunesse. De cette période, aucune série n'est traduite en français à l'exception près des (Les) Apprentis Jedi. Pocket Jeunesse entend toutefois rattraper son retard en lançant, en 2016, un vaste plan d'édition débutant par la mise sur le marché de Force Rebelle. Enfin, chose notable, depuis le rachat par The Walt Disney Company, la maison-mère a décidé de publier elle-même sur le territoire américain via sa nouvelle filiale Disney-Lucasfilm Press tous les récits de l'Univers Officiel à l'attention de la jeunesse.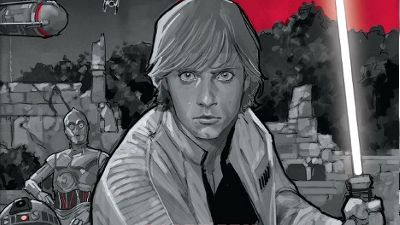 Pour l'instant, il n'est pas forcément question de proposer une vision exhaustive des romans, en particulier de l'Univers Légendes, mais juste un éventail d'histoires afin de donner envie de découvrir un autre pan de l'univers Star Wars. Pour les nouvelles, il a été décidé de ne lister que les celles traduites en français dans l'Univers Officiel.